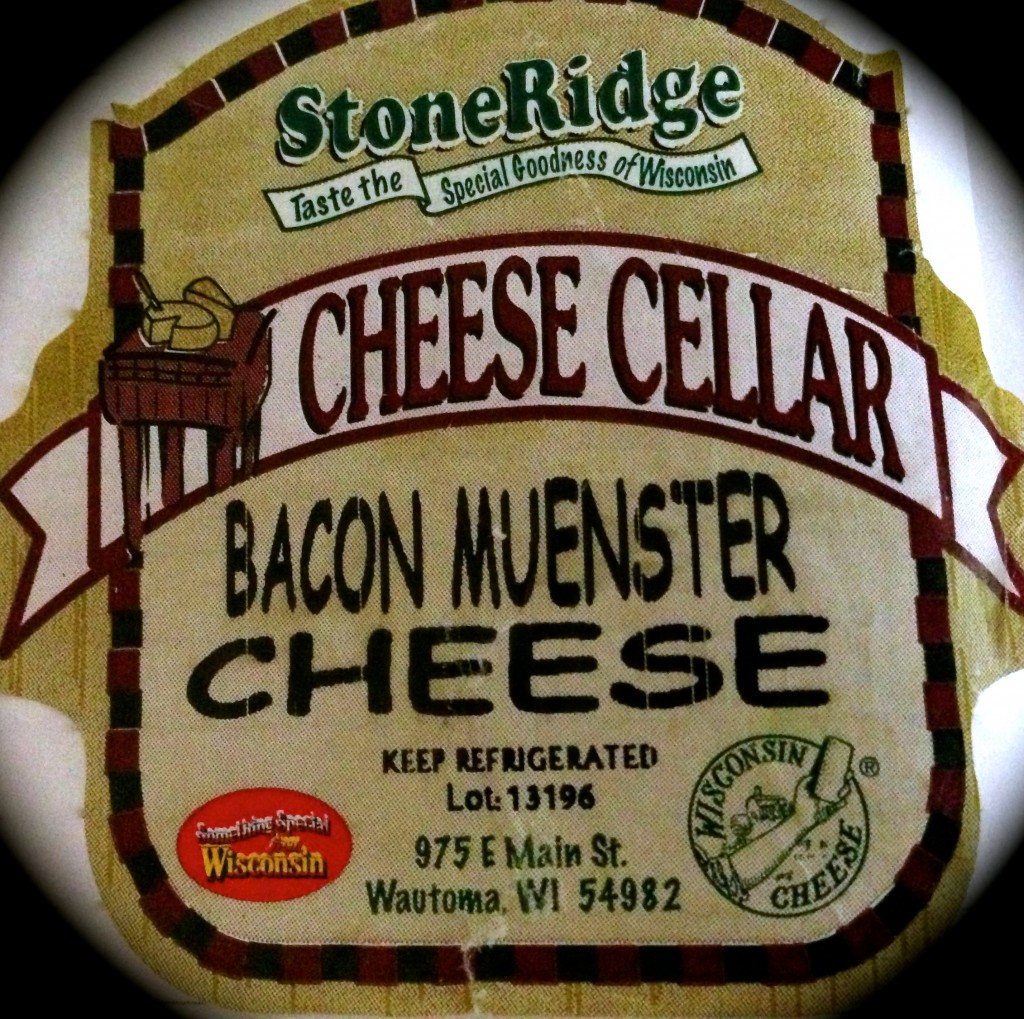 I've established I adore bacon. It's probably running through my veins right alongside chocolate. What's amazing is that it's taken me this long in my bacon discoveries to come across StoneRidge's Bacon Muenster.
WHAT?! That was my reaction as I frantically uncovered the muenster package peppered with chunks of bacon throughout. Notice I only have a picture of the label but no cheese. I ate it all before I could take a picture. Don't judge me.
Because this cheese was gifted to me, I set out to find stores where I can buy it myself. I know I hadn't seen it at my local grocery store because I would've sniffed it out.
After contacting StoneRidge, I promptly received a friendly message from the Dairy-frozen Manager listing all the local stores in Illinois that carry their products, and stating I could order it directly from the store and have it shipped via UPS.
If the store clerks are as kind as the Dairy-frozen Manager, I might have to make a trip to Wisconsin for some bacon muenster to personally thank them!
Angelo Caputo's (Addison, Bloomingdale, Elmwood, Hanover Park, Naperville, South Elgin)
Valli Produce (Arlington Heights, Glendale Heights, Hoffman Estates, Loves Park, Rockford)
Woodmans (North Aurora, Rockford)
Grays Foods (Grayslake, Rockford)
Island Lake Foods (Island Lake)
Joseph's Market Place (Crystal Lake)
Piggly Wiggly (Antioch, Zion)
Superfresh (Waukegan)
Topway Foods (Pecatonica)
If you order directly from the store, StoneRidge supplies insulated coolers for products that require them (small coolers are $10.00, medium are $18.00 and large are $35.00).