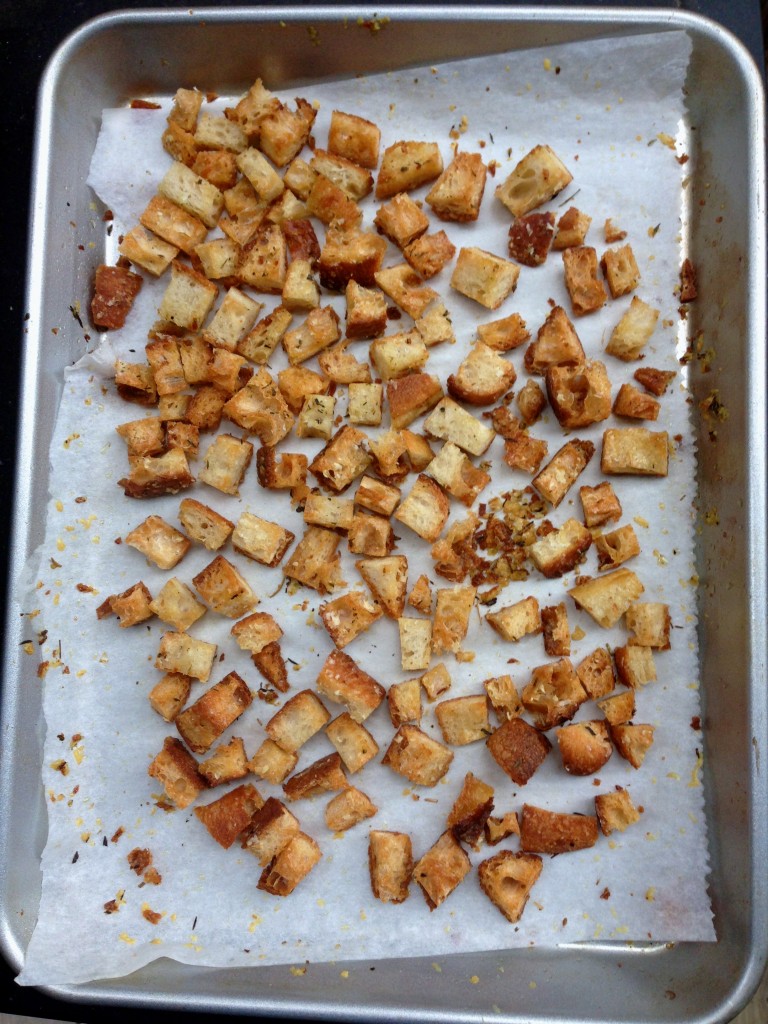 My husband's abuelo (grandfather) owned bakeries in Colombia. My husband, Papi, grew up with fresh bread at nearly every meal. It was the one constant at the family table, literally breaking bread. Thus, he has a love affair with bread that rivals only his adoration for soccer. Notice I'm not in that top two list. Whatever!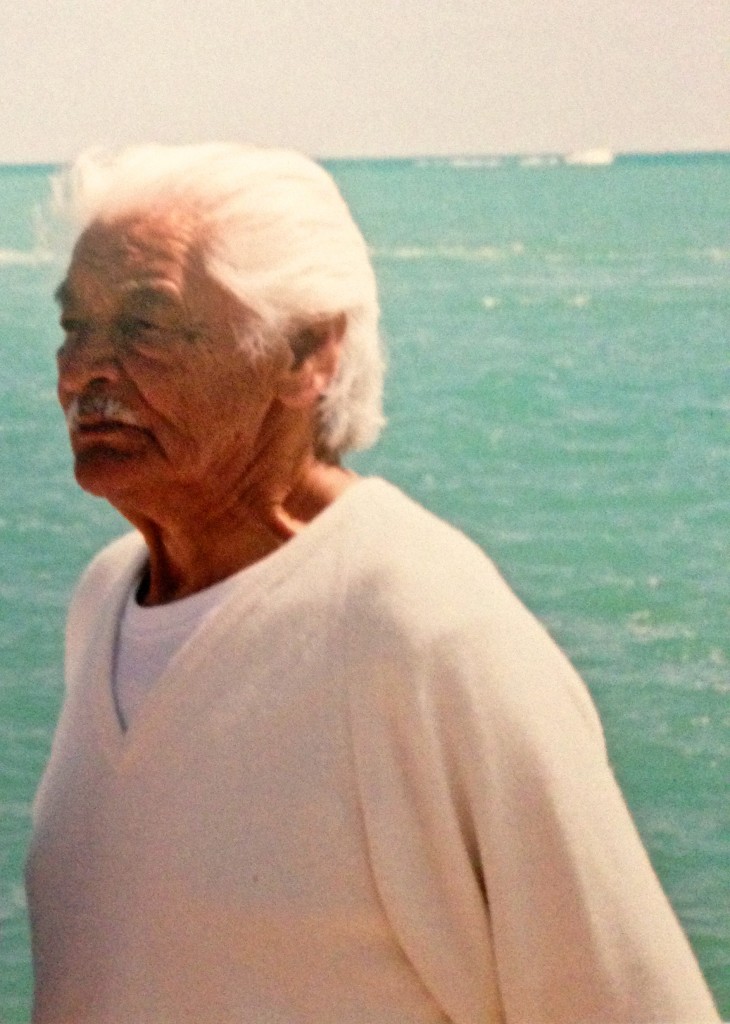 I like bread, too, but not nearly as much as Papi does. I appreciate fresh, well-made bread like my Mami baked for the holidays. However, it's not something I eat daily. I'm also not much of a sandwich person so I generally don't see the need to pick up a loaf of bread on my grocery shopping trips. At restaurants, we enjoy warm bread served with unsalted butter or extra virgin olive oil and that's where I consume the most. We inevitably order another basket for Papi to get his fill.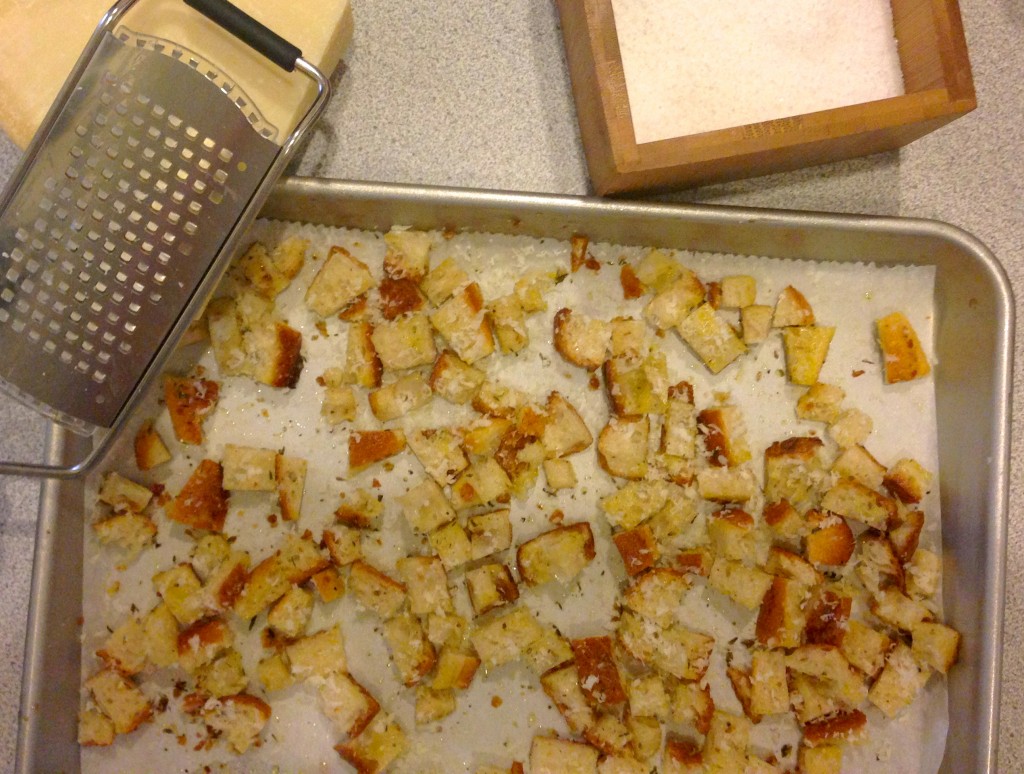 About eight years ago when Papi's grandparents came to visit us in Chicago, his abuelo wanted bread to accompany his Colombian coffee every morning, as is custom. At the time, we lived in a predominantly Polish neighborhood, and we did not speak Polish. More importantly, abuelo didn't speak English. Regardless, this 80-something year old man would bravely trek out on his own, ignoring our pleas to warn us before sneaking out of the apartment and he'd return happily with his spoils. Apparently, he used his wit and fingers to point at what he wanted. He was oblivious to our utter terror at his wandering the streets of Chicago alone while we contemplated calling the police. He was clearly a man used to roaming freely and doing as he pleased. Evidently, lacking language skills and unfamiliarity with the neighborhood were not deterrents for this white-haired gentleman.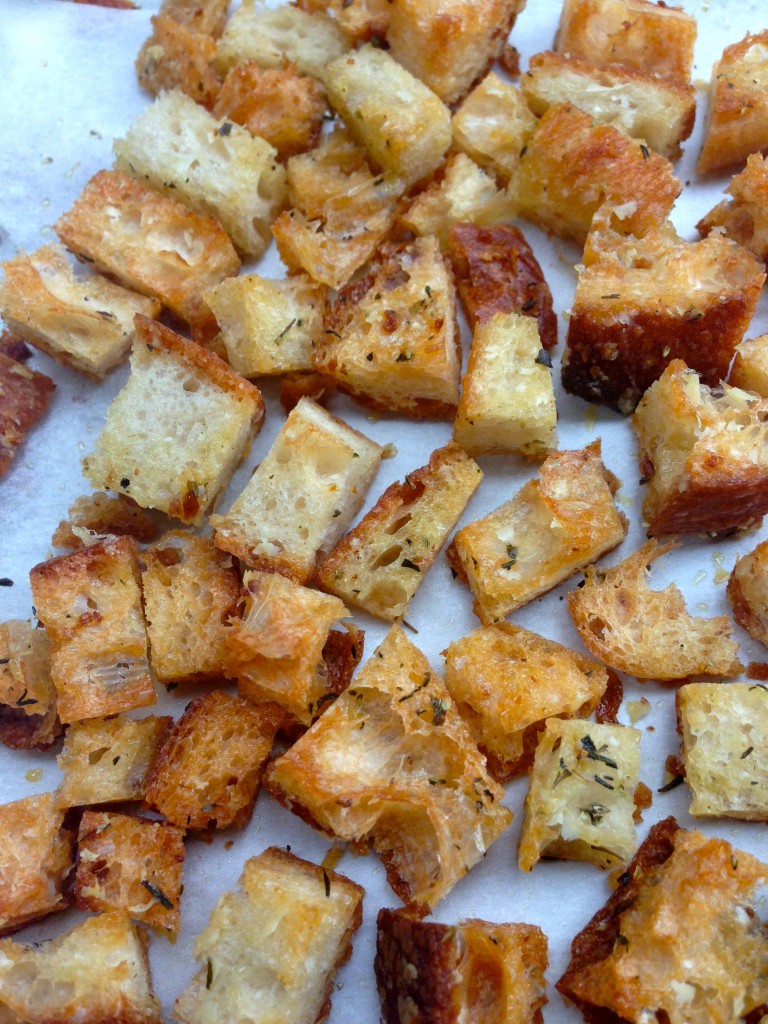 Unfortunately, abuelo isn't doing much wandering nowadays. Papi rushed home last week with news abuelo was hospitalized after a brain hemorrhage. I was stunned but masked my shock for Papi's sake. I couldn't imagine vibrant abuelo lying in a hospital bed let alone allowing anyone to tell him what to do. A few days later he was released but we learned he relapsed this week. It seems the bread has fallen on the buttered side.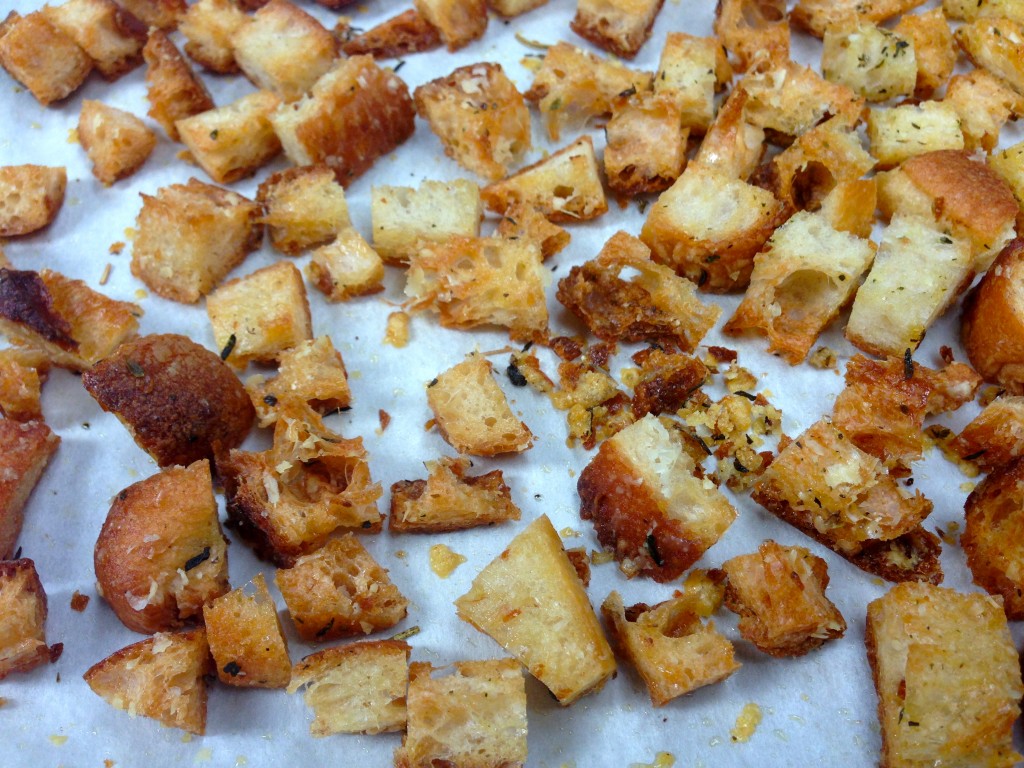 Awaiting further news of abuelo's progress, I couldn't help but think of him while writing this post, so fittingly about the staff of life. In this case, it's day old bread. Some people toss it because it's hard, and they find it inedible. Others find novel uses and make an entirely new dish. This recipe enhances what's already there, a darn good piece of bread – no matter how you slice it.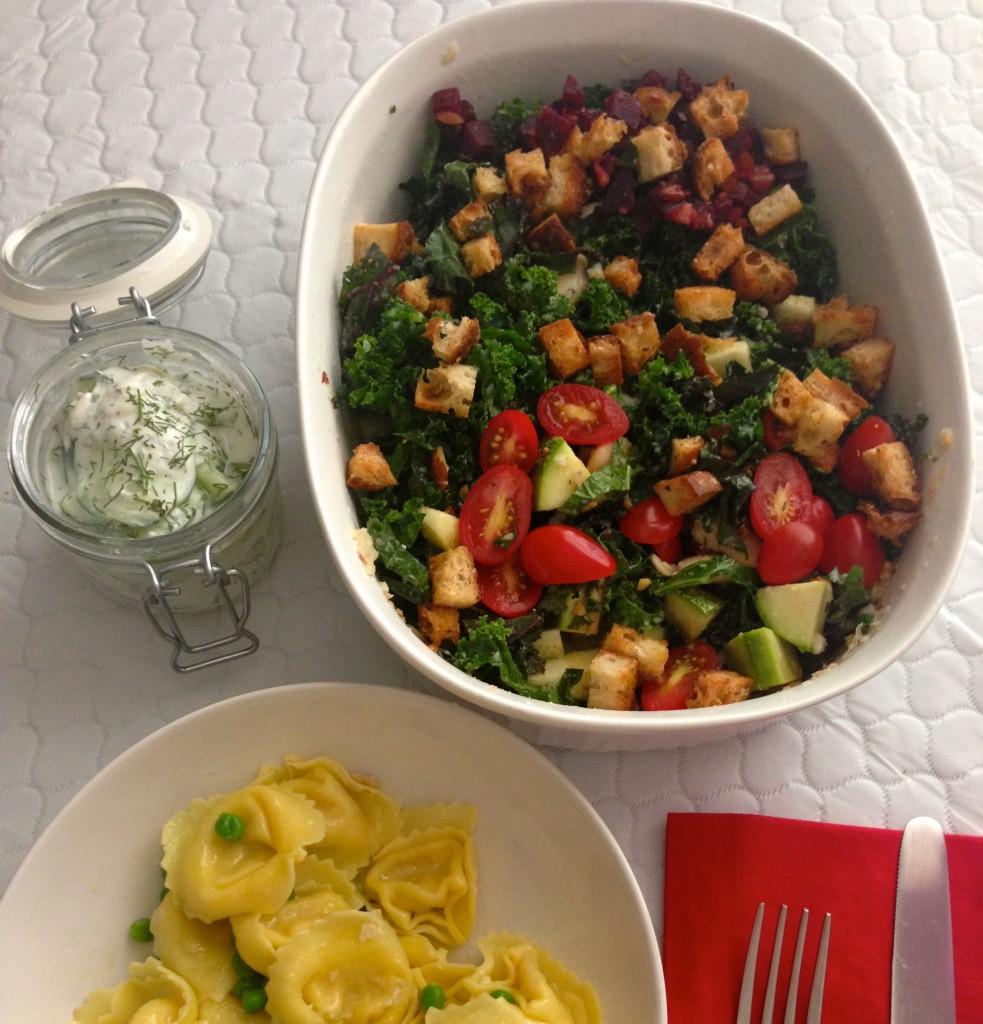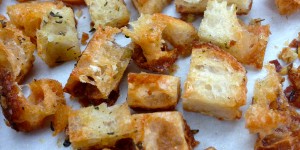 Homemade Herb Croutons
2013-10-27 13:56:00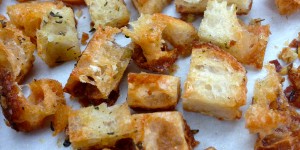 Homemade croutons taste infinitely better than store bought and are a great way to use bread that's past its prime. I like to cut mine on the small side so my gums don't feel attacked with large scrapings of dry bread. I also find them tasty to grind and use as breadcrumbs. Fresh herbs work well in this recipe by doubling the amount, as dried herbs are more intense. You can also experiment with different cheeses to vary the flavors.
Ingredients
½ day old American French bread or 1 French baguette (about ½ pound to yield a few cups), cut into ½ inch cubes
2 tablespoons extra virgin olive oil
1 teaspoon dried thyme
1 teaspoon dried Italian seasoning
Sprinkle of kosher salt
¼ cup freshly grated Pecorino Romano or Parmiggiano-Reggiano
Instructions
Preheat oven to 375° degrees.
Place bread cubes in a large bowl and drizzle oil over them then add herbs, salt and cheese. Toss the ingredients together to evenly coat bread with seasonings. Spread mixture in a single layer onto a large, rimmed baking sheet.
Bake for 4 minutes, shake croutons to turn them over and continue cooking for another 4 minutes until golden brown. Remove from oven and cool uncovered to retain crispness.
Once cooled, store in an airtight container at room temperature for up to 2 days.
Notes
Traditional French baguettes are 250 grams as established by law, but American French bread is generally closer to a pound. This is an important distinction because the amount of seasoning and oil will prove too much or too little depending on the bread used. While the amounts in this recipe can easily be adjusted for any type of bread, be sure to taste a cube before baking to ensure it's well-seasoned and coated with oil.
Kitchen Nomad http://kitchennomad.com/