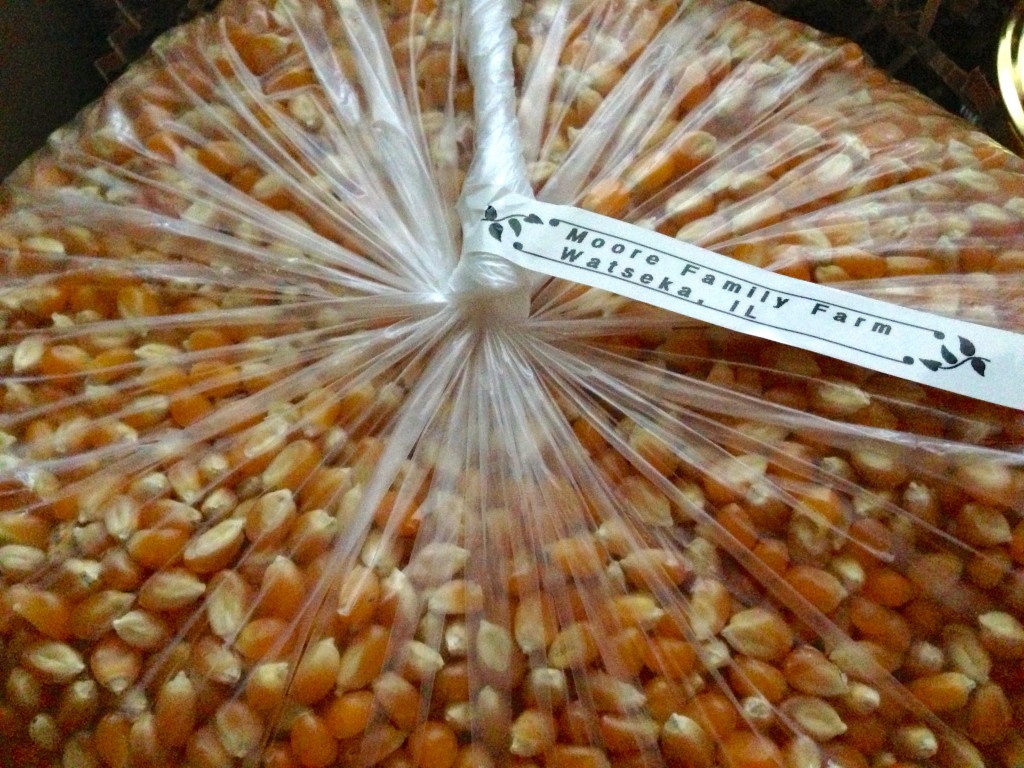 I had a milestone birthday this year and really struggled with moving into a new age bracket. Being summoned into another decade, I felt, was the nail in the coffin of 2013. Due to fabulous friends, I had a magnificent party including treats and gifts that show my friends really understand me.
Earlier this summer as I dined with friends at The Bedford, I recounted in detail the process and ingredients that go into my beloved truffle popcorn. Unbeknownst to me, someone was taking mental notes. The night of my party, my girlfriend handed me a box and said it should be refrigerated. With the whirlwind of karaoke, cake and cackling I didn't open the box until after I arrived home, about 2:00am.
Thoughtfully arranged in the box were a large bag of locally grown popcorn from downstate Illinois, truffle salt and a locally made cheese – all the ingredients for my favorite snack! I gasped and called my weary husband into the kitchen showing him my treasures. He wasn't nearly as excited at that hour as I hoped he would be.
I couldn't wait to try the Moore Family Farm popcorn from Wateseka. Boy, was I happy when I did. What a difference! Every single kernel popped; I couldn't believe it. This popcorn was fluffy, fresh and crunchy. I only hope I can finagle more because I foresee many movie nights in my future.
Have you tried Moore Family Farm popcorn or locally grown popcorn? Let me know in the comments below.