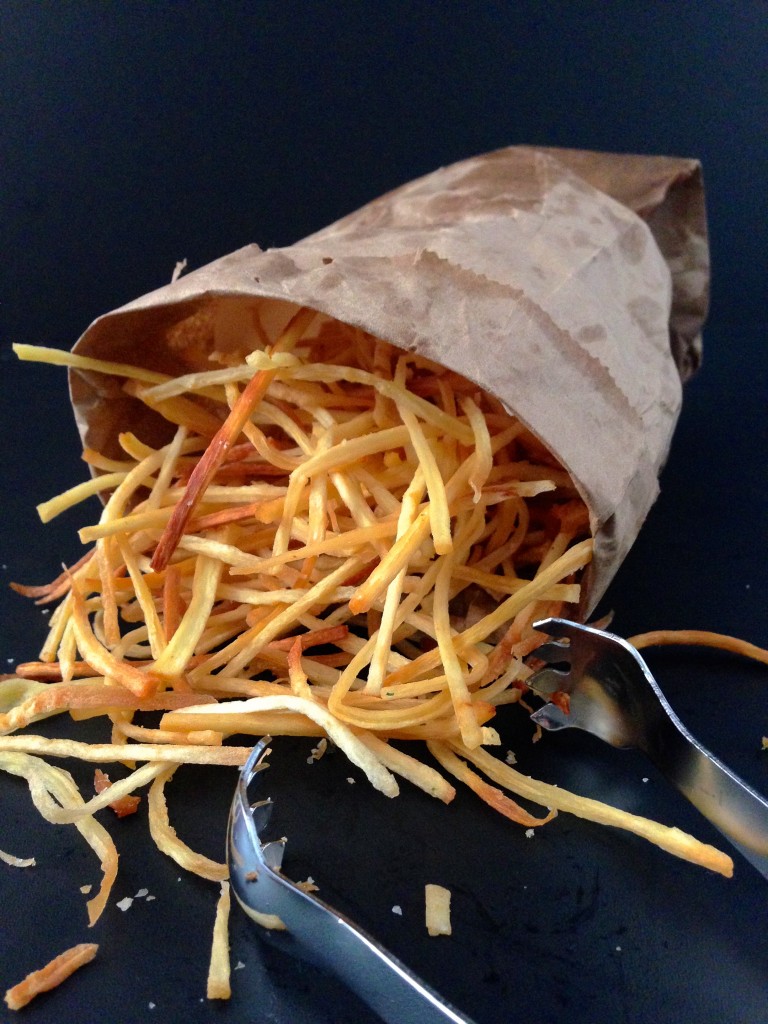 It's said that necessity is the mother of invention. In my case, food cravings trigger creativity. Generally, once a month I get an urgent and insistent hankering for some particular food that is, of course, nowhere to be found in my kitchen. Sometimes it's something odd I rarely eat, and it's as though the craving is taunting me to see if I can survive without it.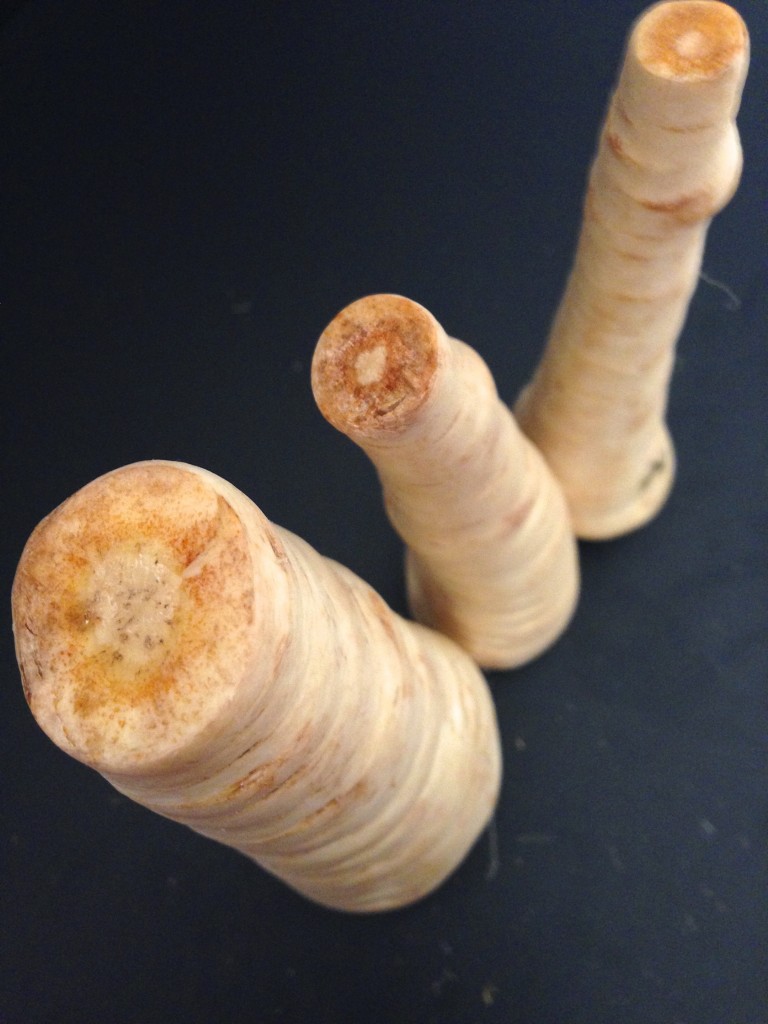 That's what happened a few months ago in the dead of Chicago winter. If you haven't heard, we've had it a bit rough in #Chiberia this season. In the midst of another snow storm, I decided I needed potato chips. Not just any potato chips, the crunchy, little shoestring variety. Now I don't know about you, but I don't even know where to find those these days. In fact, I can't ever recall buying them in my life. I didn't grow up with them because my Mami didn't stock junk food in the house so where this shoestring fixation came from, I haven't the slightest clue.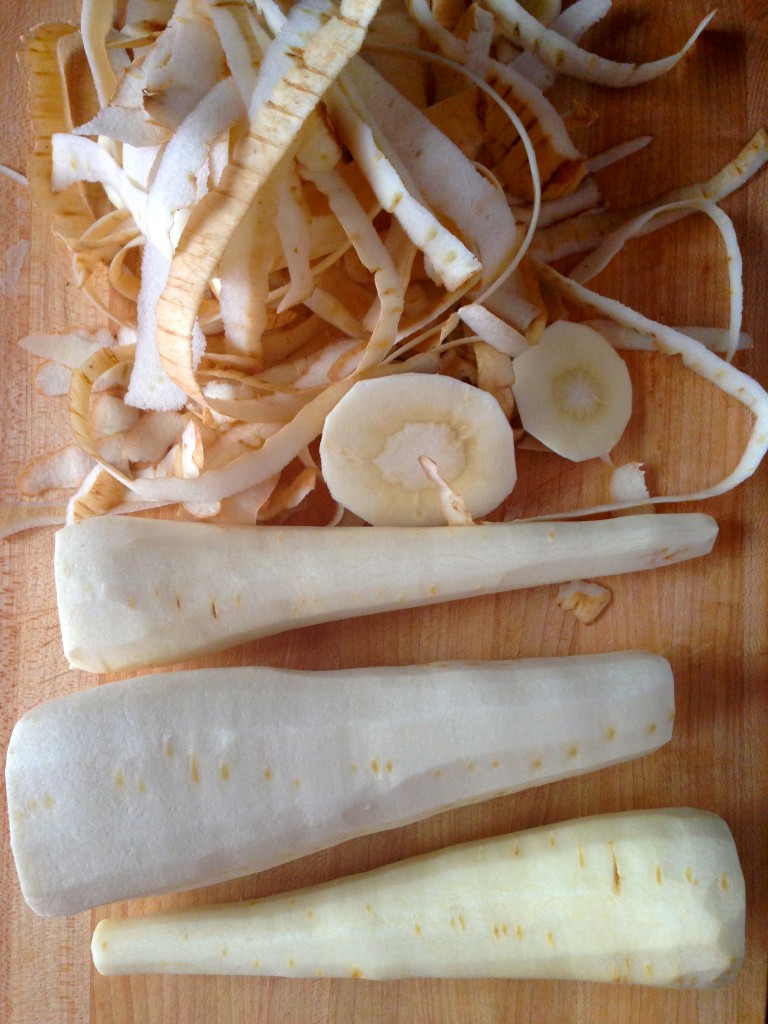 Of course, I didn't have any shoestring potato sticks or even regular potato chips I could mash up and pretend they were sticks. Heck, I didn't even have potatoes. As I rummaged around every cupboard and refrigerator drawer looking for shoestring potatoes to magically appear, I came across parsnips I'd bought just a few days before. Suddenly, I had an "aha moment." Wouldn't these humble root vegetables make perfect sticks? Indeed.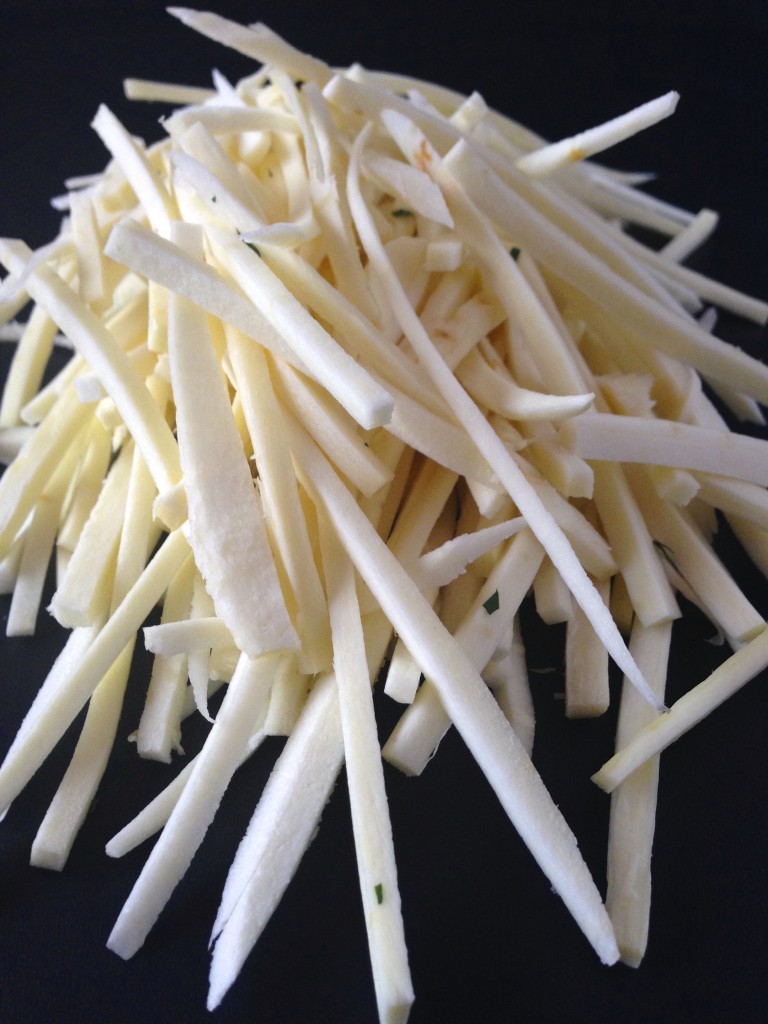 I julienned those suckers, deep fried them and, just because I could, tossed them in fancy garlic salt. Fresh from the fryer, the parsnips were so crunchy and tasty I thought I was a genius. I was proud of myself for engineering a shoestring snack out of parsnips. Given that I'd peeled a pound of parsnips I knew I couldn't keep the entire plate out, or I'd eat them all. So I stored what was left in a glass container for later.
Later came and I had that overwhelming yearning again for a second round of parsnips that just couldn't wait. Ignoring my instinct to reheat them in the oven to ensure crispiness, I was too hurried in my fetish fury and decided to use the microwave instead. Bad decision, HORRIBLY BAD DECISION. Just a few seconds into reheating I smelled smoke and looked into the microwave in horror when I saw a parsnips bonfire burning the interior of my microwave! What the freaking heck?! I've never burned anything in the microwave, and yet there was a three fire alarm on a plate. After a little panic, a little water and a big sigh of relief the entire microwave didn't explode, I managed to get the parsnip situation under control.
Needless to say, I didn't have the last of the parsnip sticks. Oh, and while this also seems pointless advice to impart, don't reheat these parsnip sticks in the microwave. I mean like NEVER, EVER, EVER!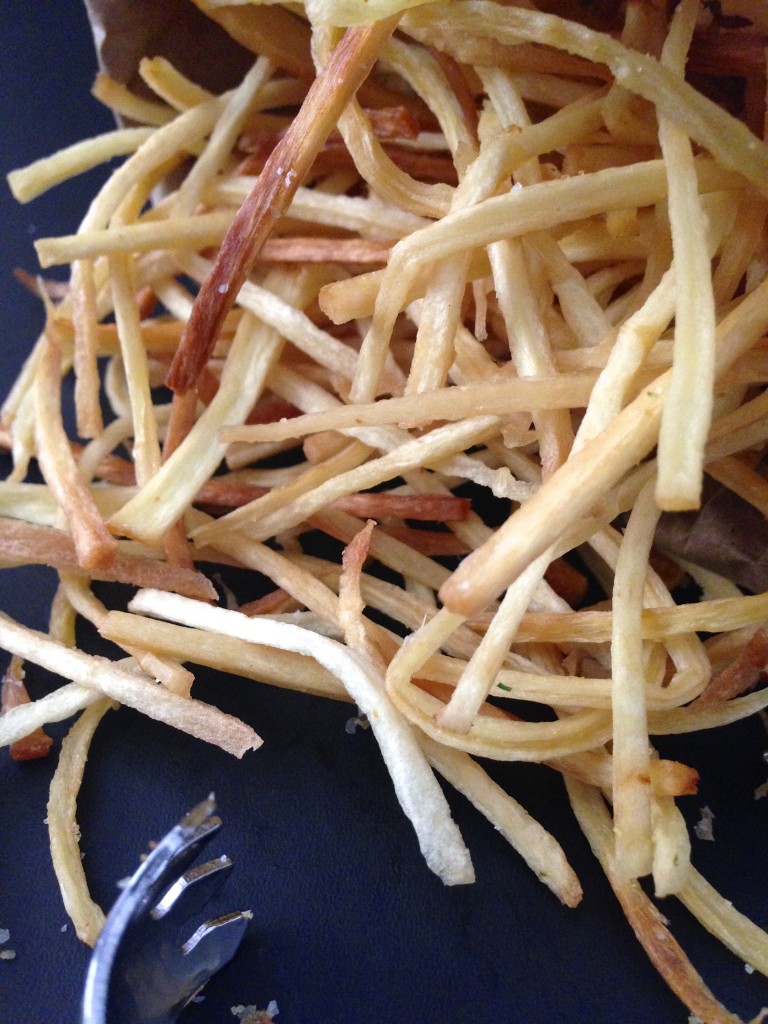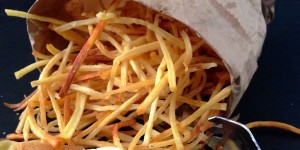 Parsnip Sticks
2014-03-12 16:47:45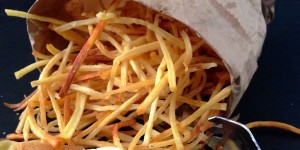 Serves 4
Crunchy, salty parsnip sticks are the perfect snack and a flavorful alternative to potatoes. Toss them in different seasonings for variety.
Ingredients
1 pound of parsnips, rinsed, peeled and cut into thin julienne strips
4-5 cups vegetable or canola oil
Garlic salt, to taste
Instructions
Heat oil to 375°F in a deep 5-quart heavy pot over medium heat or in a deep fryer according to manufacturer's directions.
Set a heatproof plate layered with at least 2 paper towels close by to drain parsnips after frying.
Working in small batches, fry potatoes until golden brown, about 2 minutes. Drain parsnips on paper towels and season with garlic salt.
Notes
It's important if you're frying in batches to allow the oil to reach 375°F each time before frying the next batch. This ensures the parsnips fry crisply, quickly and do not absorb a lot of oil.
Kitchen Nomad http://kitchennomad.com/