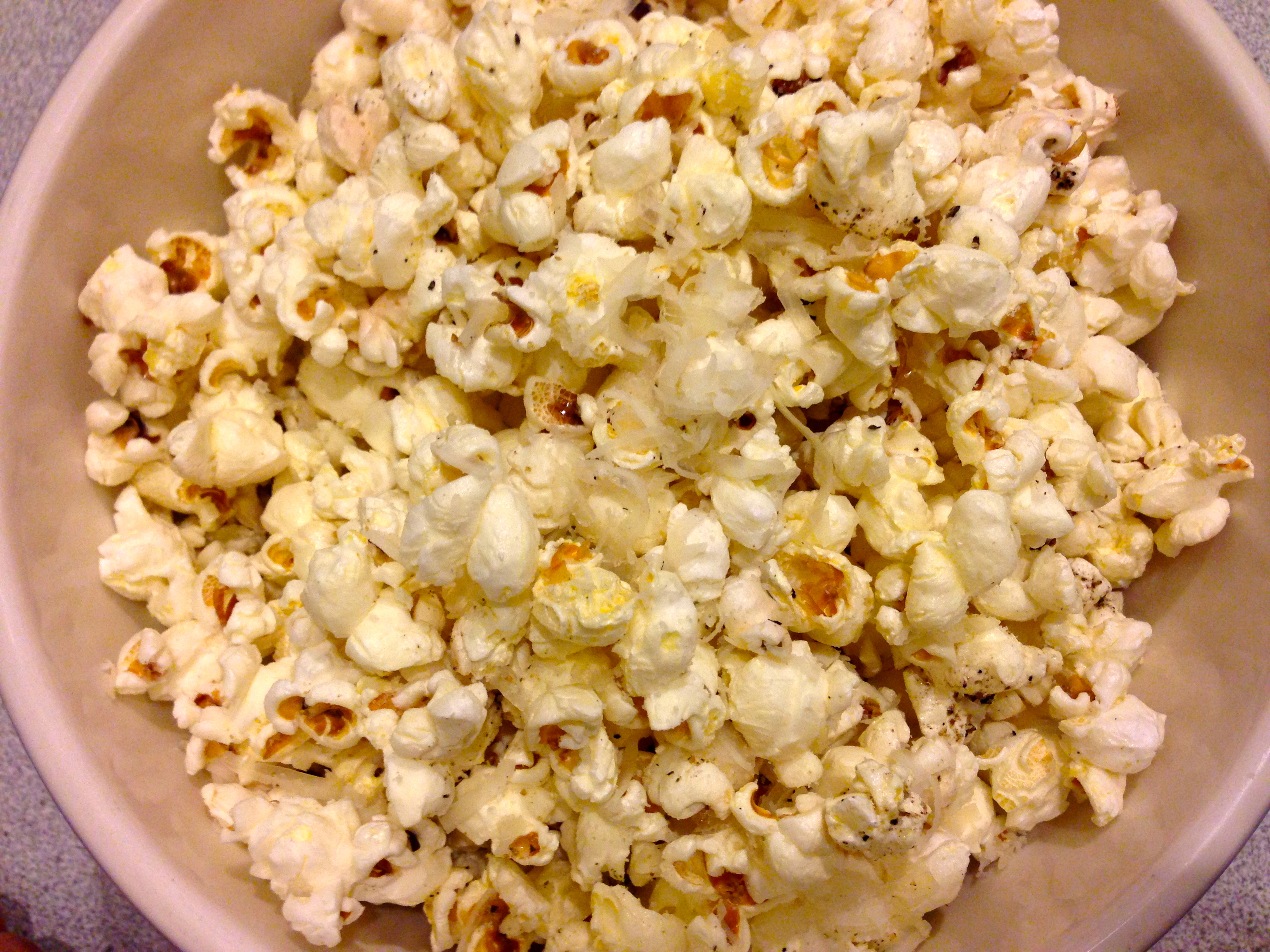 I don't believe in food rules. Correction – I don't believe in food rules for me. I've found the moment I place restrictions on what I can or cannot eat, my mind plays a cruel trick on my body by insanely craving whatever it is I'm trying to deny myself as if a zombie apocalypse is imminent. Thus, I generally eat foods I truly enjoy instead of tasteless foods that happen to be convenient. It's been my only food rule.
That was until I saw started reading Michael Pollan books and saw his appearance on The Oprah Winfrey Show. During the episode I saw in which he detailed his food rules, the one that stuck in my mind was: "Eat all the junk food you want as long as you cook it yourself." I don't eat a lot of junk food. In fact, I grew up in a household without soda or a snack stash so I'm immune to vending machines. However, I do like my chocolate, salt and vinegar chips, and especially popcorn.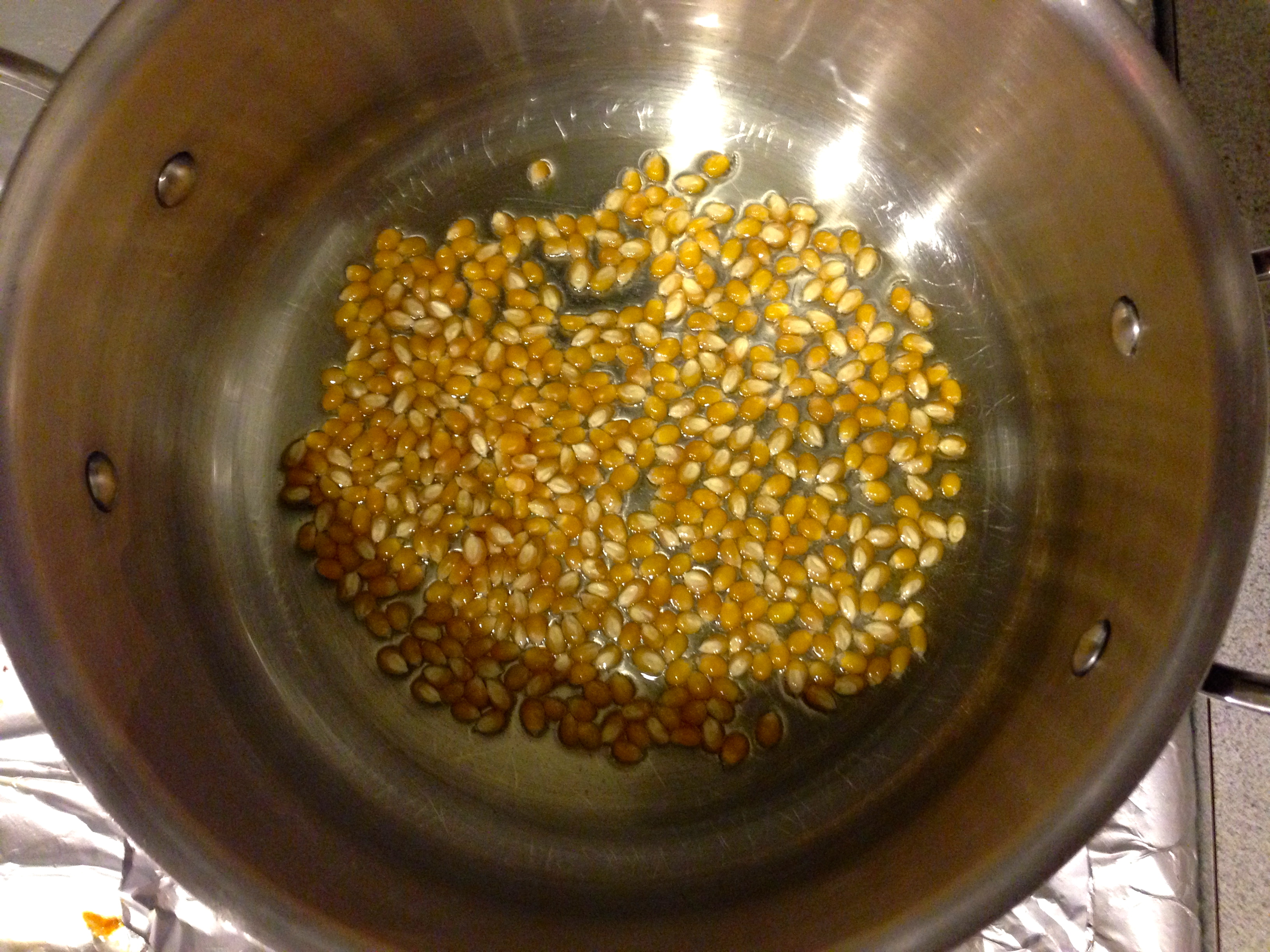 At the time, microwave popcorn was still a weakness despite knowing the dangers. It was so convenient and available in Costco sized packages that I made it frequently. Hearing Michael Pollan's junk food rule resonated with me. I knew I probably shouldn't have that microwave popcorn or any other popcorn as often as I did so I resolved to figure out how to creatively curb my kernel craze. Alas, truffle popcorn was born!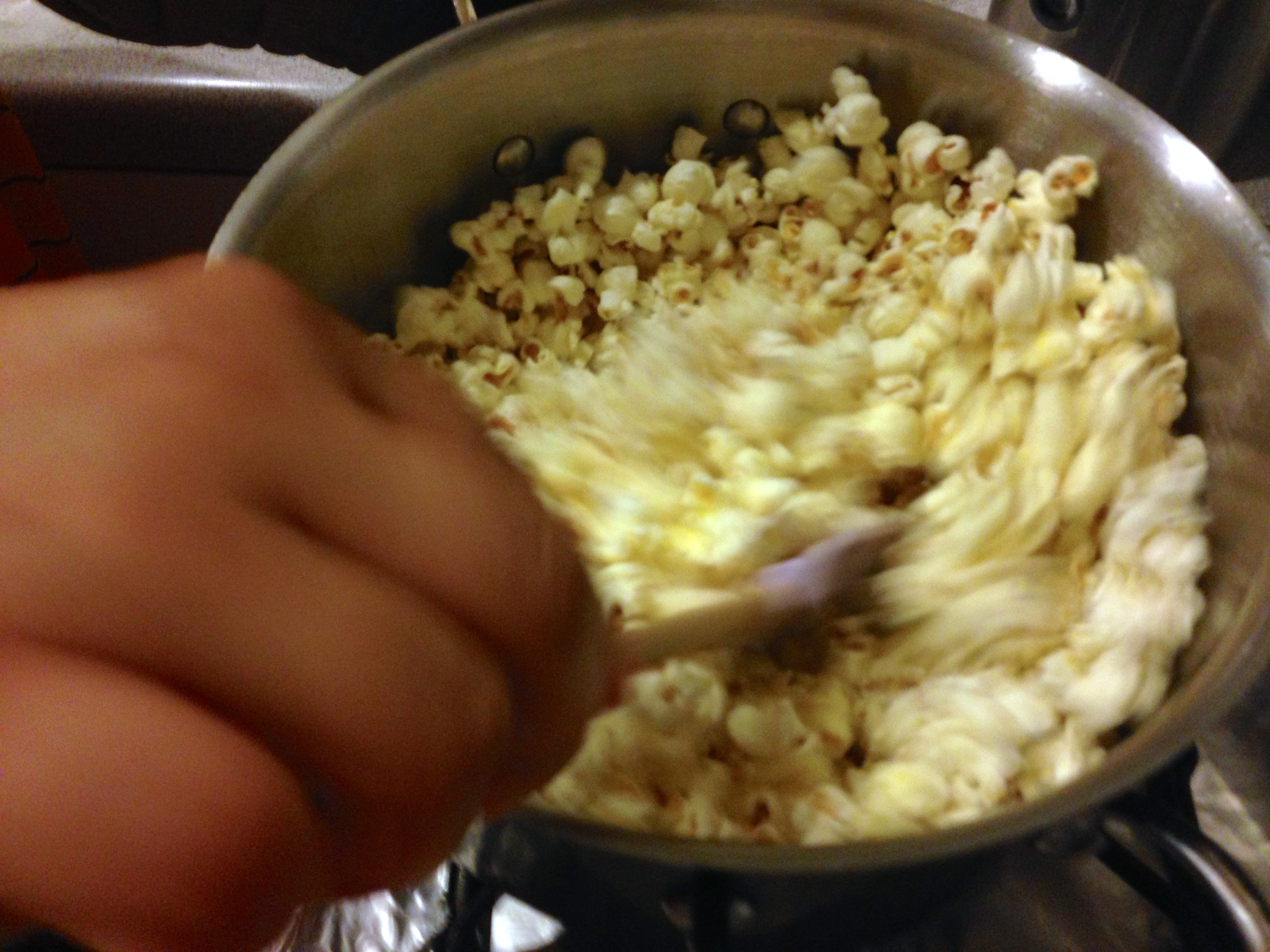 My husband and I invested in a bulk-sized package of popcorn, I purchased truffle salt, and we upgraded the quality of Pecorino Romano we typically bought. I set out to make a delicious treat we could enjoy on our occasional noche de cine (movie night). Because we're both so busy that may happen once a month, if we're lucky. That's probably as often as Mr. Pollan would approve. However, I enjoy every deliciously laced butterfly or mushroom kernel of popcorn pleasure.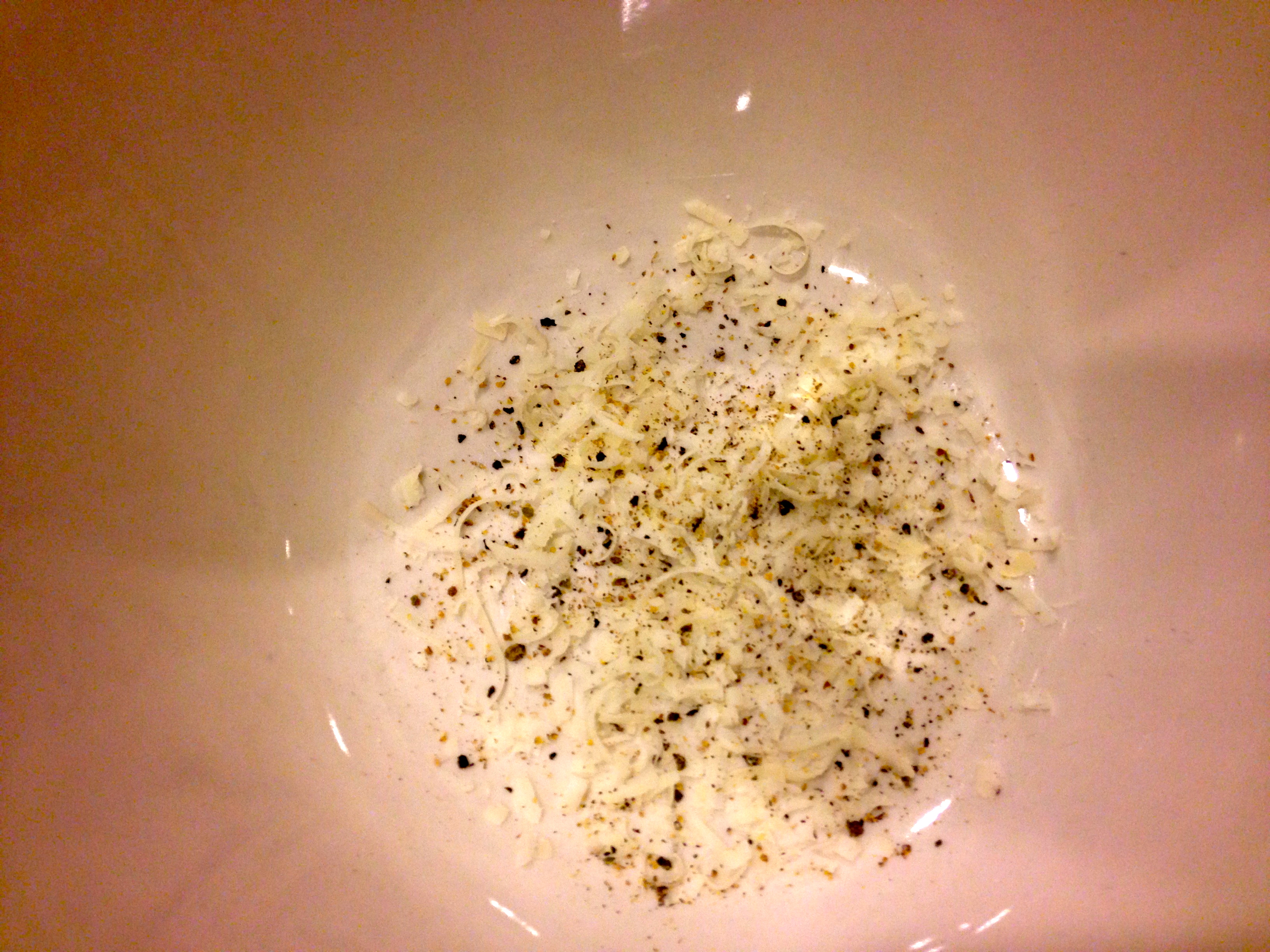 Thank you, Michael Pollan for triggering my favorite popcorn treat ever. I love you for it.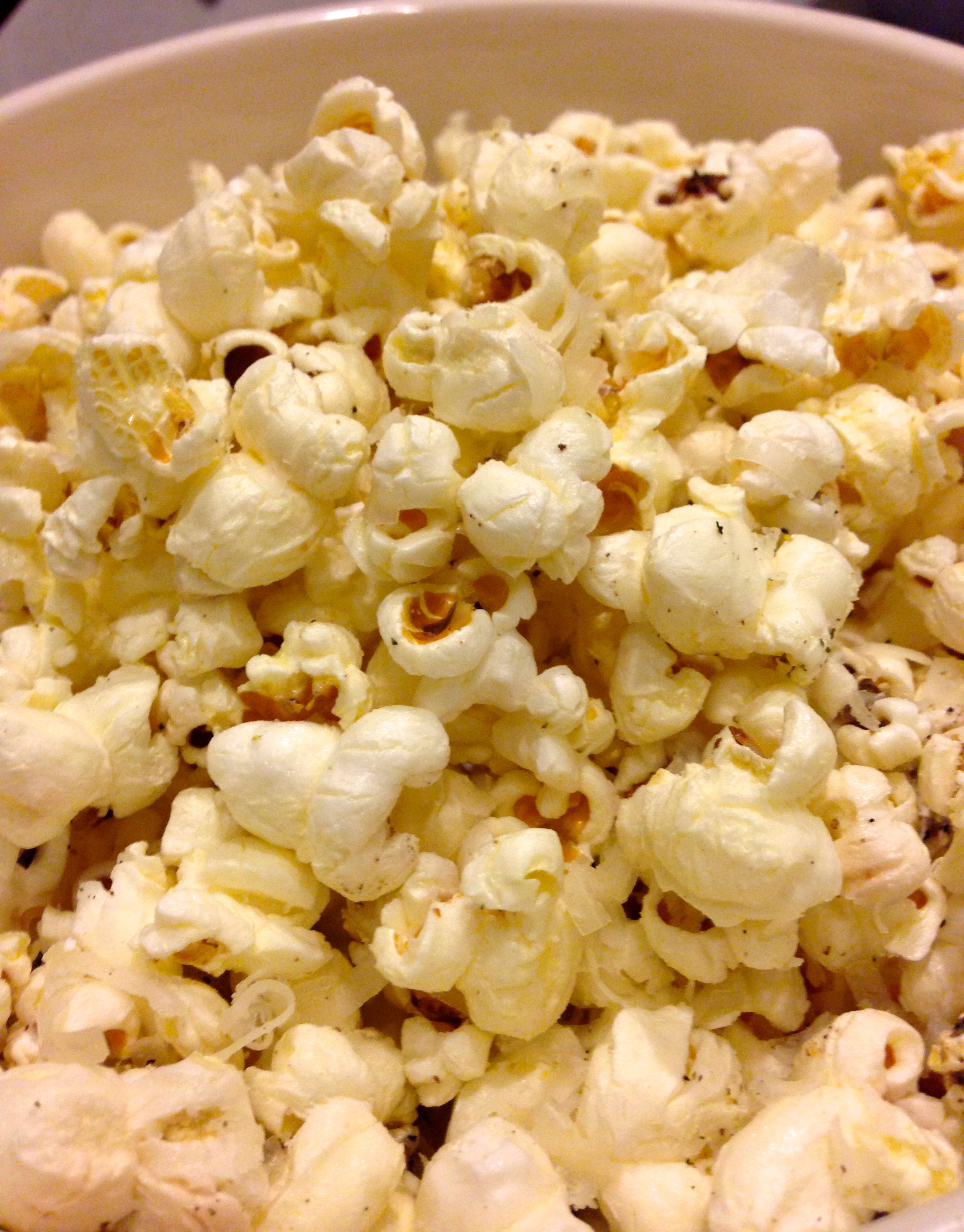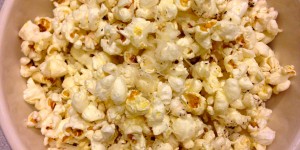 Truffle Popcorn
2013-10-02 13:00:59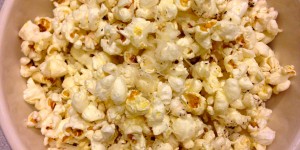 This gourmet treat is easy and inexpensive to make at home. Cheese, truffle salt and butter make the perfect savory combination not found at your local theater.
Ingredients
3 tablespoons canola oil
1/3 cup popcorn kernels
2 tablespoons unsalted butter, cut into small pieces
½ cup grated Pecorino Romano, Parmigiano Reggiano or other hard cheese
1/3 teaspoon truffle salt
Freshly ground pepper, to taste
Instructions
In a 3-quart or larger pot, heat oil over medium-high for 2 minutes or until oil begins to shimmer.
Add popcorn kernels carefully and raise heat to high.
Cover the pot with a lid. After 1-2 minutes you will hear sizzling, shake pot vigorously over burner until kernels stop popping, about 2-3 minutes. Remove from heat.
Lift the pot lid being careful of escaping steam. Dot the popcorn with butter pieces using a spatula to mix the popcorn and evenly distribute. The residual heat of the pot will melt the butter without wilting the popcorn.
In the bottom of a large bowl, sprinkle 1/3 of the cheese, truffle salt and pepper, then add half the popped corn. Add another 1/3 of the ingredients and repeat on the top with the remaining ingredients.
Serve while warm and enjoy!
Notes
If you can't tell if the oil is hot enough, drop in a kernel or two to test and it should pop.
Substitute any myriad of flavored salts to vary the flavor.
Drizzling truffle oil over the popped corn instead of salt will achieve mostly the same flavor.
Kitchen Nomad http://kitchennomad.com/