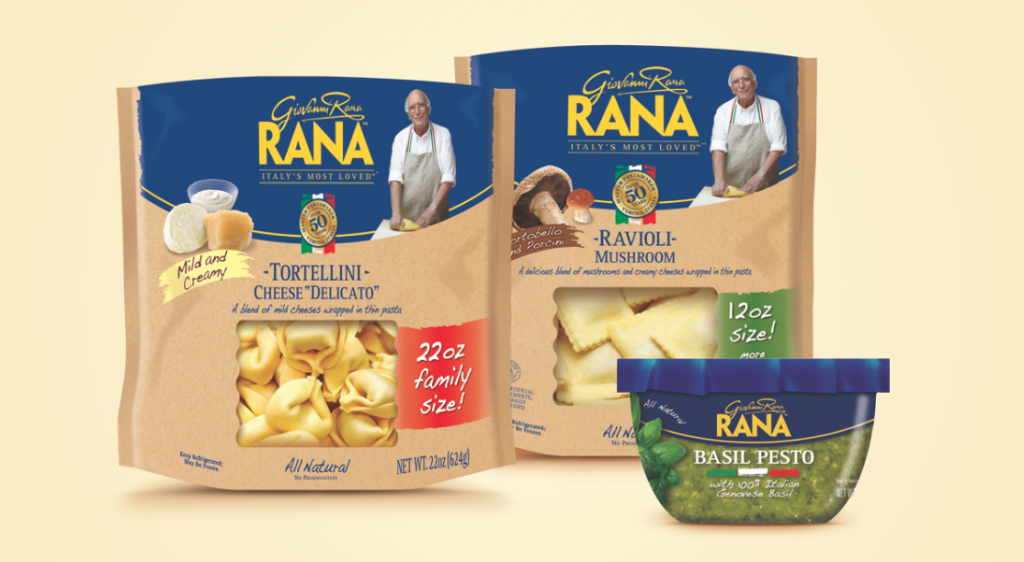 It's not fair; Italy has all the best food – chocolate, cheese, olive oil, truffles, and pasta. That is, until last year. Giovanni Rana, long renowned for his fresh pastas in Italy, opened his first state-of-the-art factory in the U.S. Take that Italy!
I first discovered Giovanni Rana fresh pastas at my local Costco in the refrigerated foods section. Pleased to see fresh ravioli with atypical flavors, namely rosemary, I picked up a double pack of Chicken Rosemary Ravioli. I was eager to try it but worried both packages wouldn't retain their freshness until my husband and I could eat them, so I stashed one in the freezer. Serving it simply the next night for dinner with only a drizzle of extra-virgin olive oil and a sprinkling of pecorino, we both noted how remarkably thin the tender pasta felt as we blissfully ravished the earthy ravioli. It was restaurant quality fresh pasta without the premium price tag. I shouldn't have worried about freshness because we ate the second package the following week.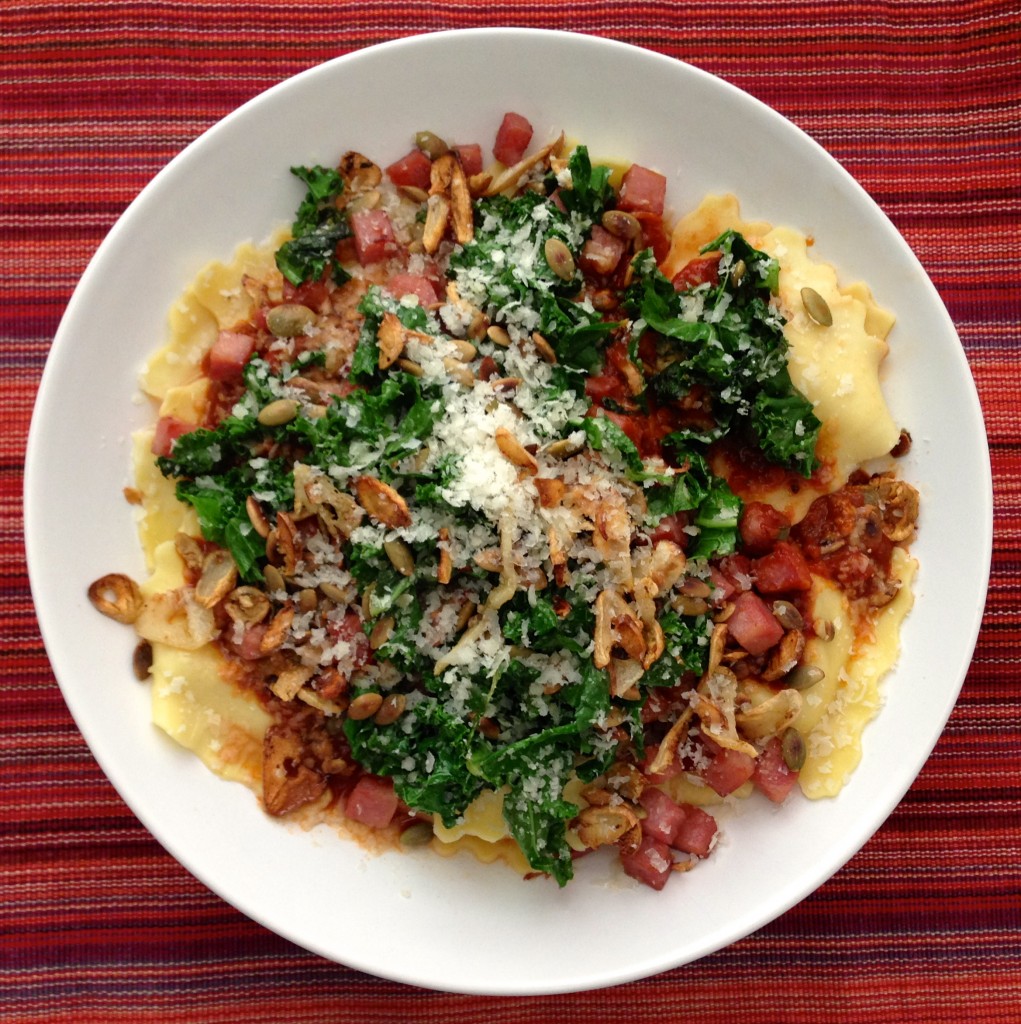 Born in October, that happens to also be National Pasta Month, I'd say Mr. Rana was predestined for pasta success. He made in-store appearances across the country this month to celebrate both occasions. Intrigued by the Chicken Rosemary Ravioli I wanted to meet the 75 year old when he visited Chicago, but unfortunately I missed him. However, I was fortunate enough to try an assortment of fresh pastas and sauces.
Sourced from specific regions of Italy, aged Parmigiano-Reggiano and artisan Genovese basil comprise a couple of the ingredients in both Giovanni Rana fresh pastas and sauces. The fresh pastas taste like your Italian grandmother made them, if you're lucky enough to have one. That's because after perfecting his hand-rolled pasta dough, Rana invented a machine that mimics the paper-thin technique produced by hand. The result is superior pasta that cooks in less than 4 minutes! For a busy home cook like me, it's a godsend.
The range of fresh sauces and pastas offers a myriad of combinations so it was difficult for me to choose which to try first. On a recent day, I needed a quick lunch and scoured my fridge for seasonal yet subtle additions to the Cheese "Forte" Ravioli and Marinara. Using leftover portions of cubed ham, wilted kale, toasted pumpkin seeds and garlic chips, I gently boiled the cheese ravioli and warmed the sauce. After the pasta was ready, I poured the slightly sweet cherry tomato marinara over the ravioli and layered my ingredients. Lunch was ready in only minutes. I know I've made you jealous now, right?
Don't be too jealous, there's plenty to go around. Check your local grocery store and buy a few packages. I swear on the pasta, you won't be disappointed.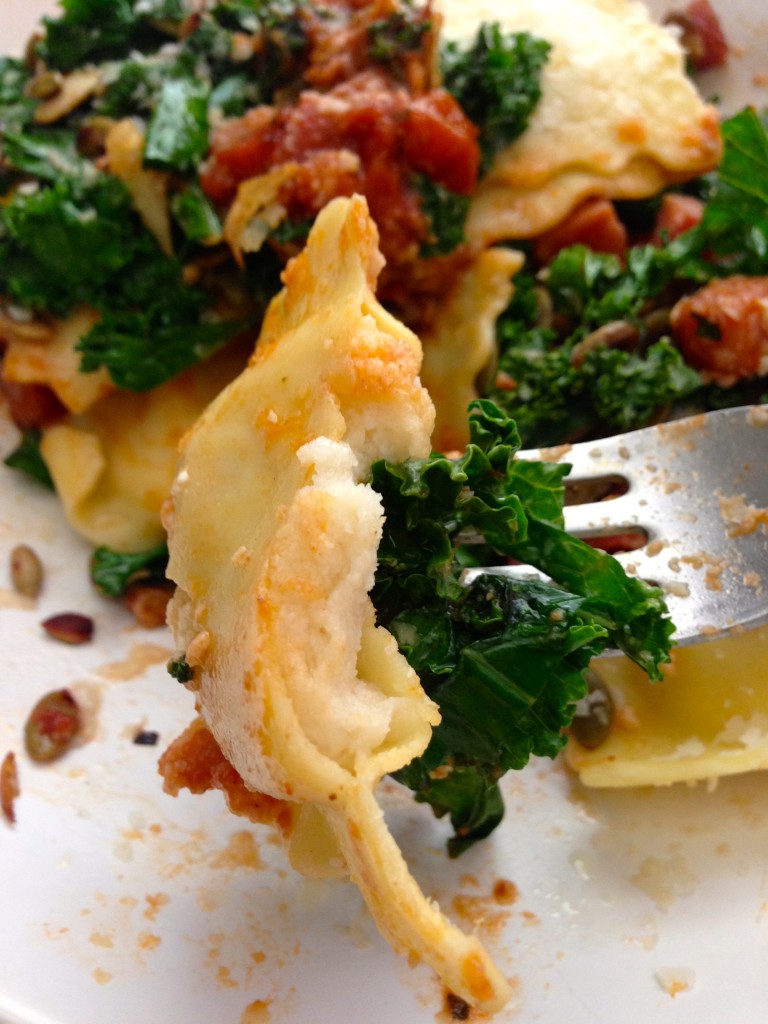 *Giovanni Rana generously provided samples.