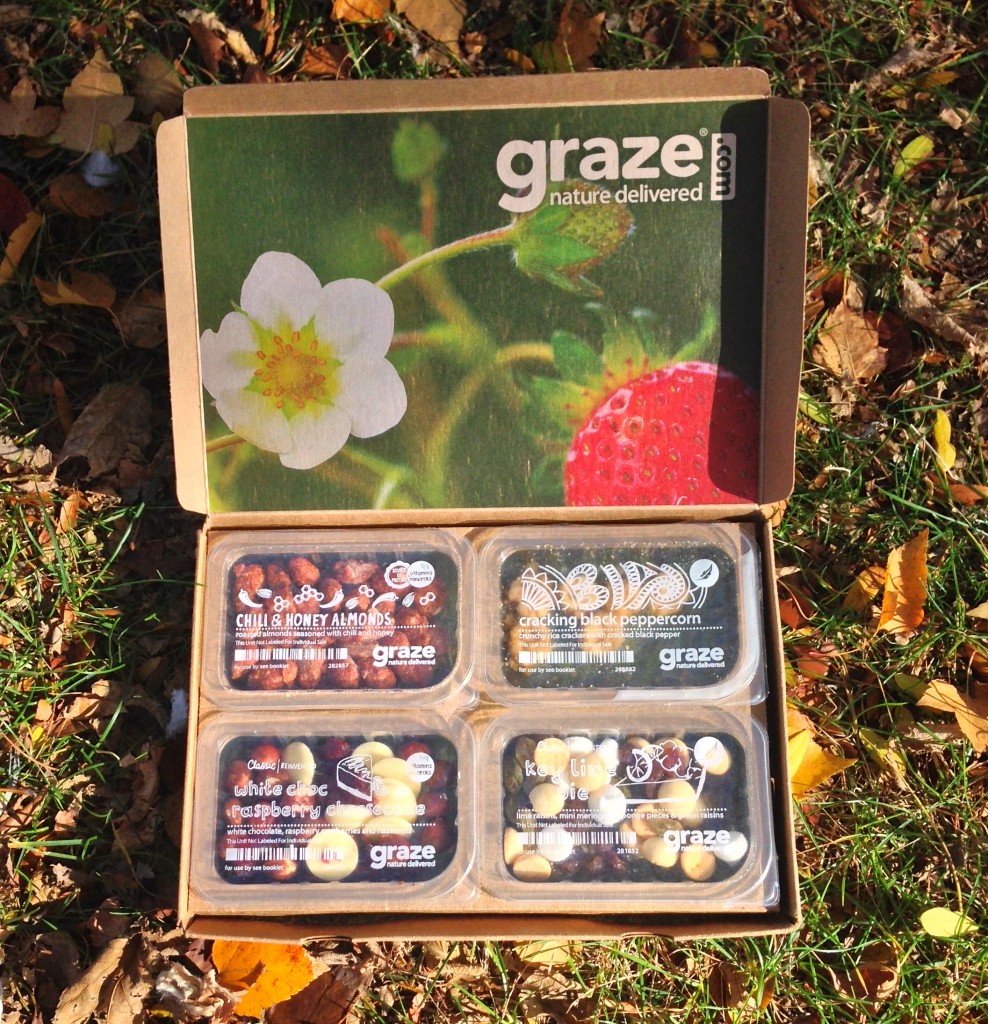 Subscription boxes have been around for a bit, but it seemed to me that last year snack boxes popped up everywhere. Because it's food, I was eager to try one of these services. However, I needed an invitation and couldn't score one for the life of me. The universe must've heard my call because when I opened a month old Sunday New York Times stacked amongst other old issues, I found an exclusive reader coupon for Graze. Score!
I signed up right away for the $6 nibble box that includes four snacks in individually portioned containers each with a calorie count displayed on the front label. At the time, I didn't think much of the first box (pictured above). That was until I stashed a few containers in my bag and tried them when I was ravenous from running errands but unable to grab a meal. These snacks are handy, tasty and convenient. Aside from the snacks themselves, I particularly like that Graze allows me to rate each snack in the box so future boxes are customized based on my preferences. Also, I'm able to choose how often I want a new box, every two weeks or monthly.
I thought Graze's snack box was a convenient idea for a healthier alternative especially during the workday. In the following weeks, I weeded out the ones I didn't think I'd like and gave them to my husband. It wasn't until he started bringing back the snack labels for the ones he liked that I knew Graze had won us over. I only wish I could specifically request certain snacks, but I guess the more I try, the better the customization.
The best part is Graze sends friend codes, so you don't have to wait until you open an old newspaper to find a coupon. I have three up for grabs. If you're interested, please email me. Go ahead, get your snack on!