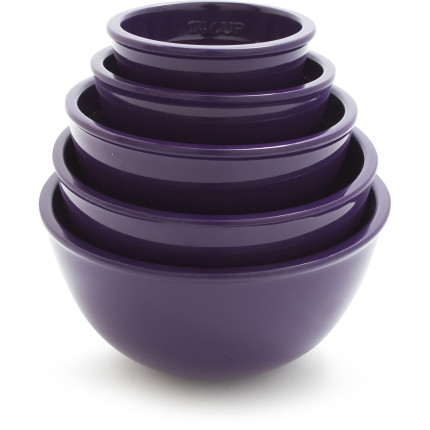 I'm fairly busy in the kitchen this time of year. Whether it's baking or cooking dishes to share over the holidays, I feel as though I spend most of my time in there. A friend gifted me these Sur La Table Prep Bowls for Christmas one year, and I've put them to good use ever since.
Each bowl has a dividing line halfway up marking two different measurements for convenience so it's easy to lay out a mise en place and measure ingredients before starting your culinary adventure. This set is not only wonderful to prep ingredients when cooking but also to portion out snacks. The fact they're BPA-free is just bonus. Seriously, you'll be bowled over by these.
Have you tried the Sur La Table Prep Bowls? Let me know in the comments below.