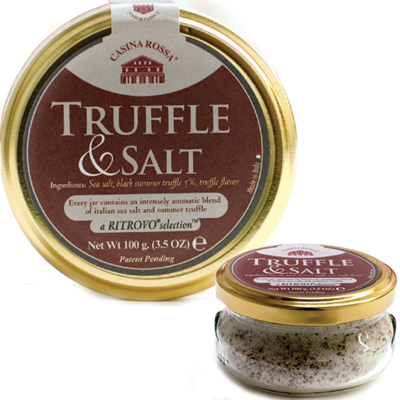 I like truffles whether black, white or chocolate. Given my affinity for bacon, I think I'm fascinated that female pigs sniff out ground truffles – they're a nose ahead of the males.
I first came across truffle salt years ago when I began shopping at The Spice House. At the time I couldn't bring myself to buy it, but after returning from a three-year stint in Mexico and starting my spice collection anew, I splurged.
Ok, so truffle salt costs a fraction of a truffle. It's not the most expensive spice, but it competes with saffron for the Graff Pink of spices. What it adds to my popcorn, couscous and anything else I cook is a musky aroma and luscious taste.
It doesn't hurt that it makes me feel fancy without being fancy…you know, like marabou slippers.
Have you tried truffle salt? Let me know in the comments below.