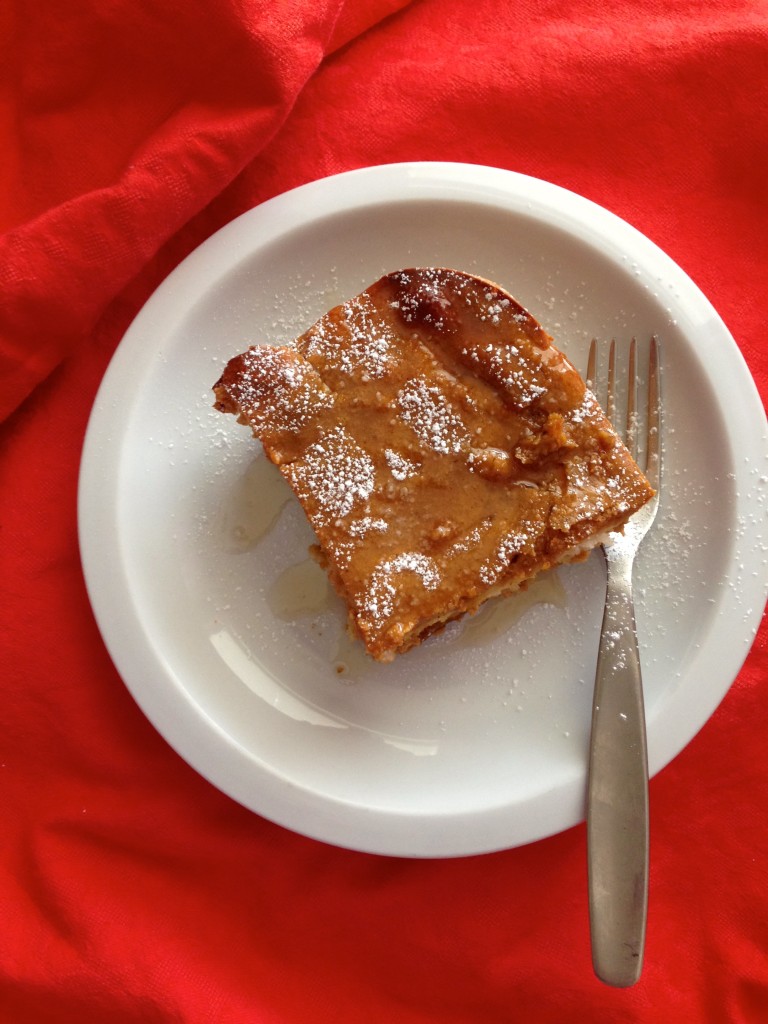 I have a confession to make. I'm kind of lazy. Not the throw-my-socks-next-to-the-hamper-instead-of-placing-them-inside kind of lazy. Instead I occasionally subscribe to the I'm-so-hungry-I-don't-want-to-use-another-bowl-and-just-make-this-as-quickly-as-possible lazy. Most of the time this works and results in less dishes (yippee!). Other times, it backfires and I realize I should've just used the extra bowl and taken my time.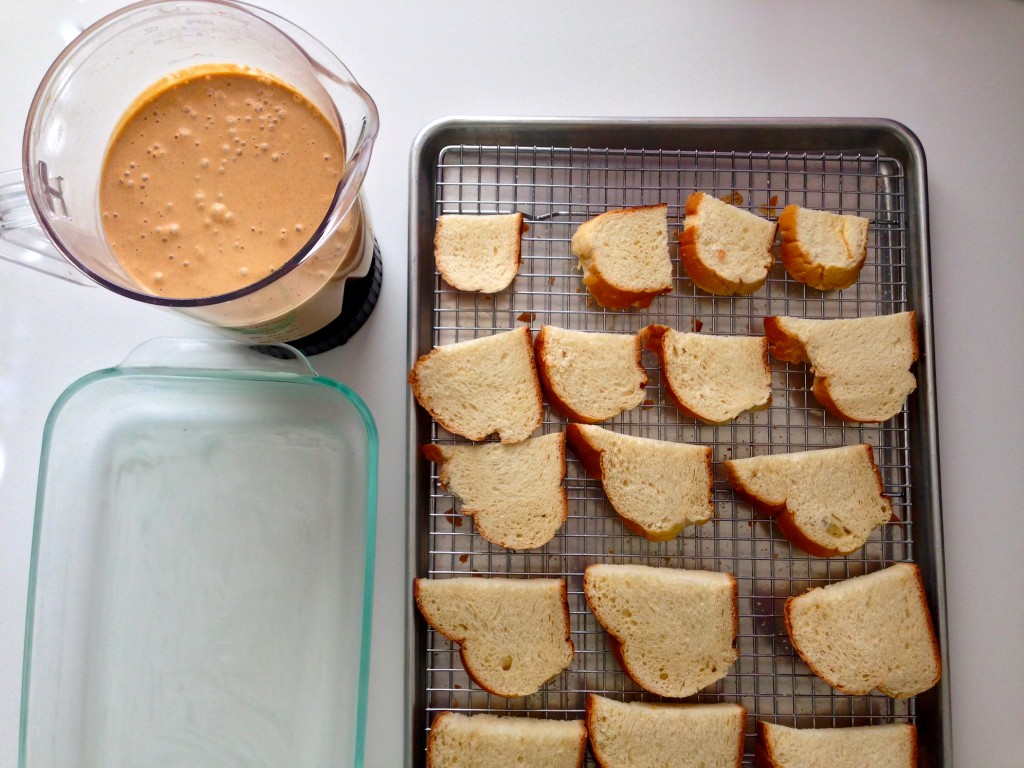 Years ago I was fiddling in the kitchen trying to use up day old brioche and came up with a French toast recipe using my blender. I didn't want to beat the cream cheese in my stand mixer and separately whip up egg whites to soft peaks so I decided to go the easy route. Well, it worked! It had been a while since I made it again, so I decided to try the method with pumpkin because I'm not pumpkined out.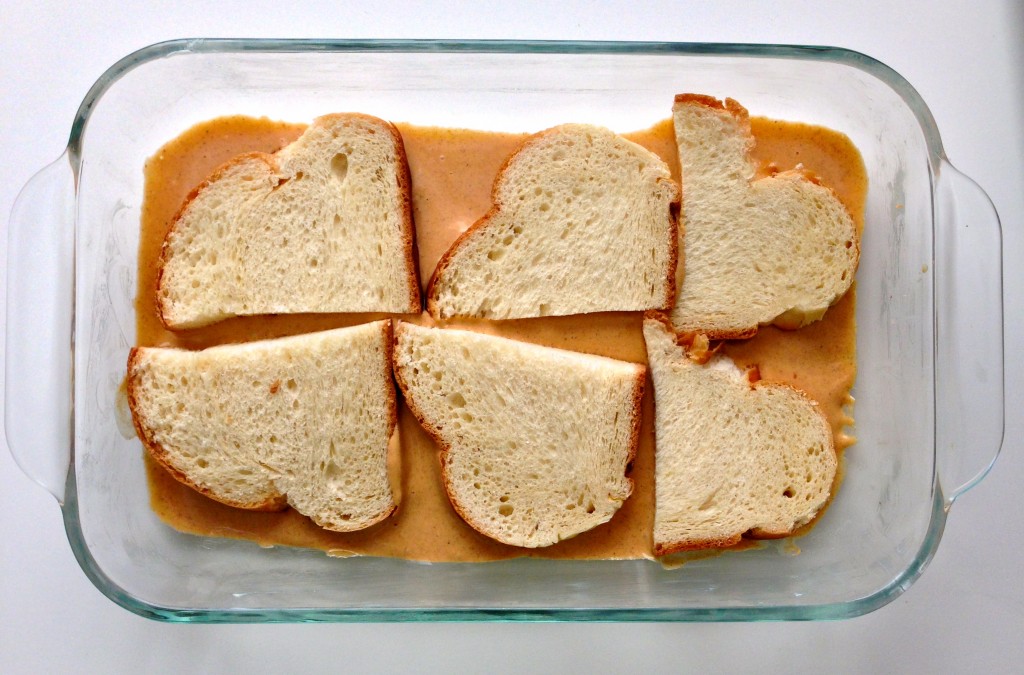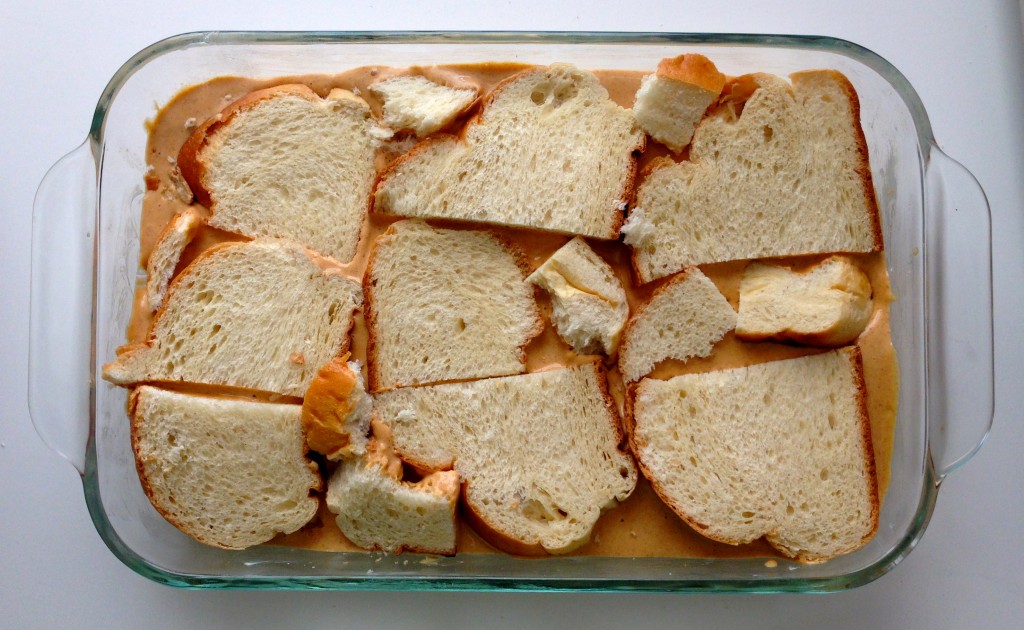 However, my impatience backfired. I was so hungry that I wanted breakfast immediately. I didn't have the patience to just let the French toast soak overnight like I normally do, and find something else to eat. But I should've known better and realized I'd need to wait for the French toast to bake anyway. While the end result was still delicious, I should've waited to ensure every lovely piece of challah would be coated with luscious, pumpkin cheesecake like filling by letting it sit overnight. I implore you not to mirror my impatience and make this the night before so all you have to do is pop it in the oven and 45 minutes later remove pumpkin perfection. Then you can have a wonderful fall breakfast or dessert sneaking in as breakfast.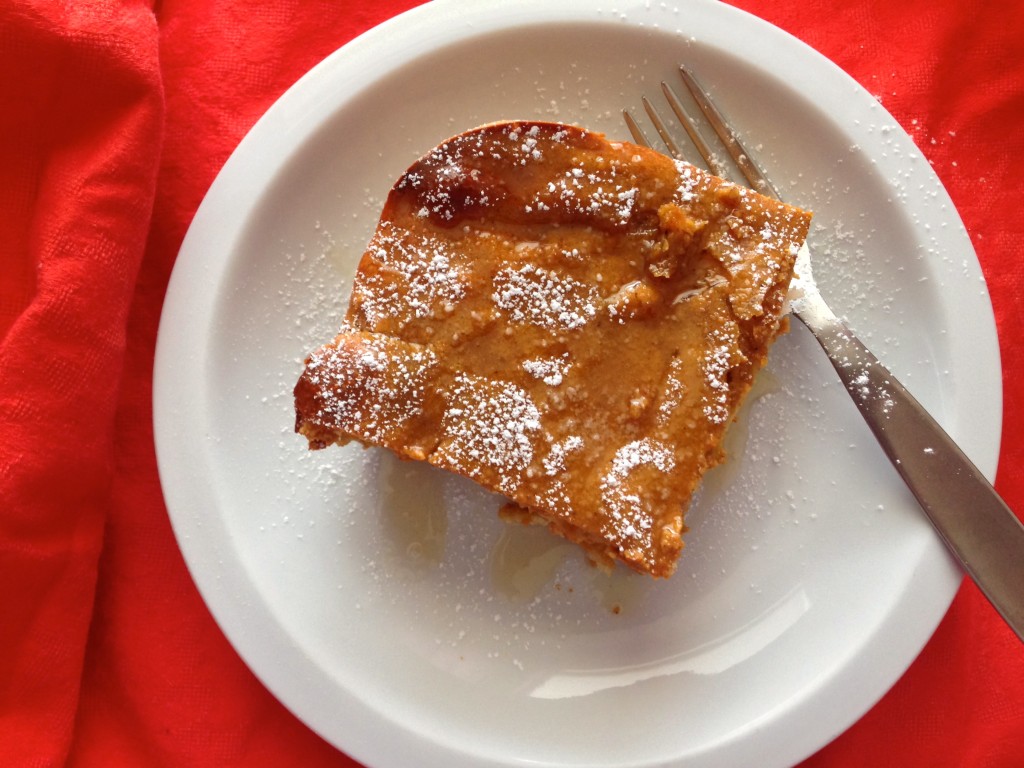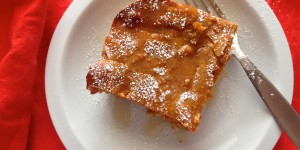 Pumpkin Cheesecake French Toast
2013-11-12 15:39:37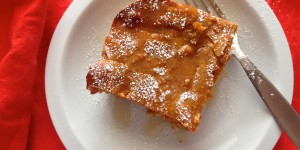 Soaking overnight allows the bread to absorb the velvety, pumpkin mixture resulting in silky perfection similar to pumpkin cheesecake.
Ingredients
½ cup half and half
3 large eggs, room temperature
1 teaspoon vanilla extract
½ teaspoon kosher salt
2-8 ounce packages of cream cheese, at room temperature
1 cup pumpkin puree (not pumpkin pie filling)
¼ cup granulated sugar
½ cup brown sugar
1 tablespoon pumpkin pie spice
½ pound day old challah, cut into ½ inch thick slices (I cut mine in half to easily break into pieces to fill spaces in the baking pan)
Instructions
Butter the bottom and sides of a 9x13-inch glass baking dish.
In a blender, combine half and half, eggs, vanilla and salt, mixing for 30 seconds. Add puree and cream cheese and blend until smooth, about 1 minute. Add both sugars and spice blending another 30 seconds to fully incorporate.
Pour 1/3 of pumpkin mixture on bottom of buttered baking dish. Arrange ½ the challah slices, breaking into pieces to cover the entire bottom, if necessary. Pour another 1/3 of the mixture over the slices and arrange remaining slices to fill in empty spaces, overlapping slightly. Pour the remaining mixture over the bread and swirl it around the pan to cover all the slices.
Gently tap (lift slightly and let drop) the baking dish against the counter a few times to ensure mixture fills all the nooks and crannies. Cover and refrigerator at least 8 hours.
Preheat oven to 350° F and position a rack in the middle of the oven.
Uncover the baking dish, pressing bread slightly to absorb any remaining pumpkin. Bake uncovered for 45-50 minutes, turning halfway through baking, until French toast is set in the middle.
Remove from oven and let cool slightly before slicing and serving with a dusting of powdered sugar.
Notes
This recipe also works well with brioche or any other eggy bread. For ease, you can also cut bread into 1-inch cubes.
Kitchen Nomad http://kitchennomad.com/