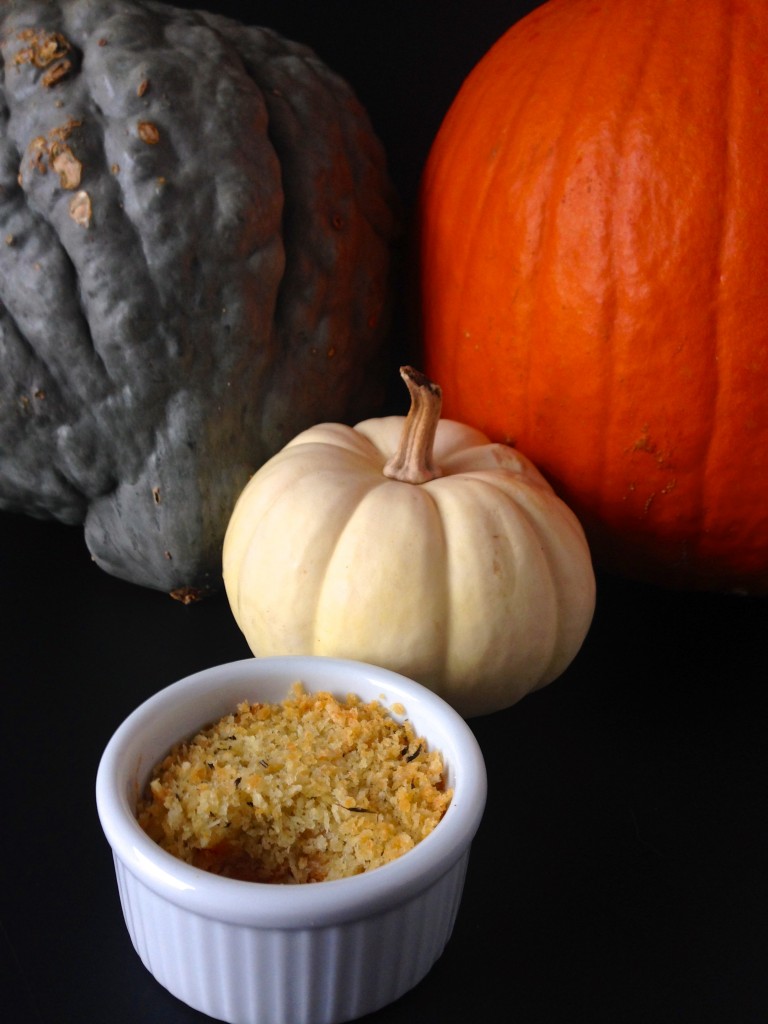 I'm the type of person who looks forward to the same meal every holiday. I like the predictability of knowing there are special dishes I can only enjoy at designated times throughout the year. When I've hosted Thanksgiving in the past, I've prepared the same menu, and it's the same way with Easter. It's a trait I inherited from my Mami. She always made the same dishes for the holidays, and I looked forward to my favorite dinner rolls at Thanksgiving and pickled green bananas at Christmas.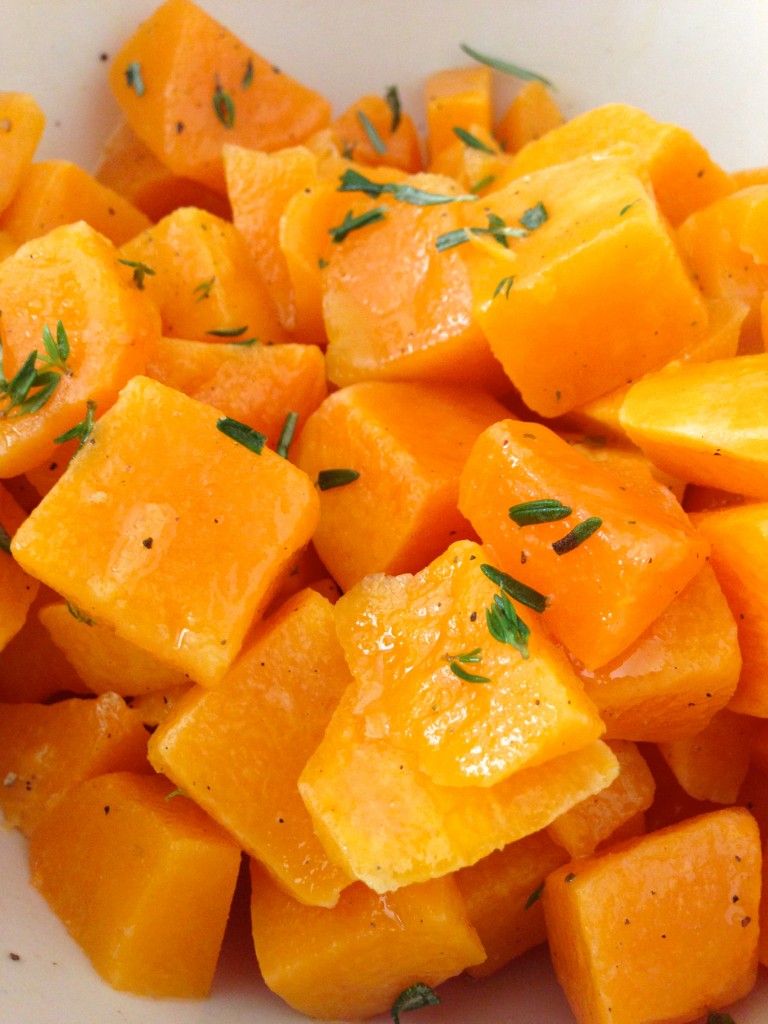 On the other hand, the advantage of not hosting is experimentation and variety. Years ago I started a love affair with bacon and Brussels sprouts that has become a regularly requested dish for Thanksgiving. It resulted from playing around in the kitchen, and it probably wouldn't have made my Thanksgiving or Easter menus had I hosted because it didn't keep with my tradition. (Although now that combination is all over every magazine, blog and cookbook!) Another such dish is roasted butternut squash gratin.
I'm not a fan of sweet main and side dishes so I tend to avoid savory foods with sweet pairings. It just isn't my thing. However, I do enjoy butternut squash because it's not cloyingly sweet but just sweet enough. Normally, I'm all for roasting vegetables and being done with them because quite frankly, it's just so easy! However, I decided to puree the squash and top with panko breadcrumbs as homage to sweet potato casserole.
My husband tasted the roasted butternut squash before I pureed it and said it tasted like candy. So for those of you concerned this is a salty dish, take his sweet-tooth's word for it.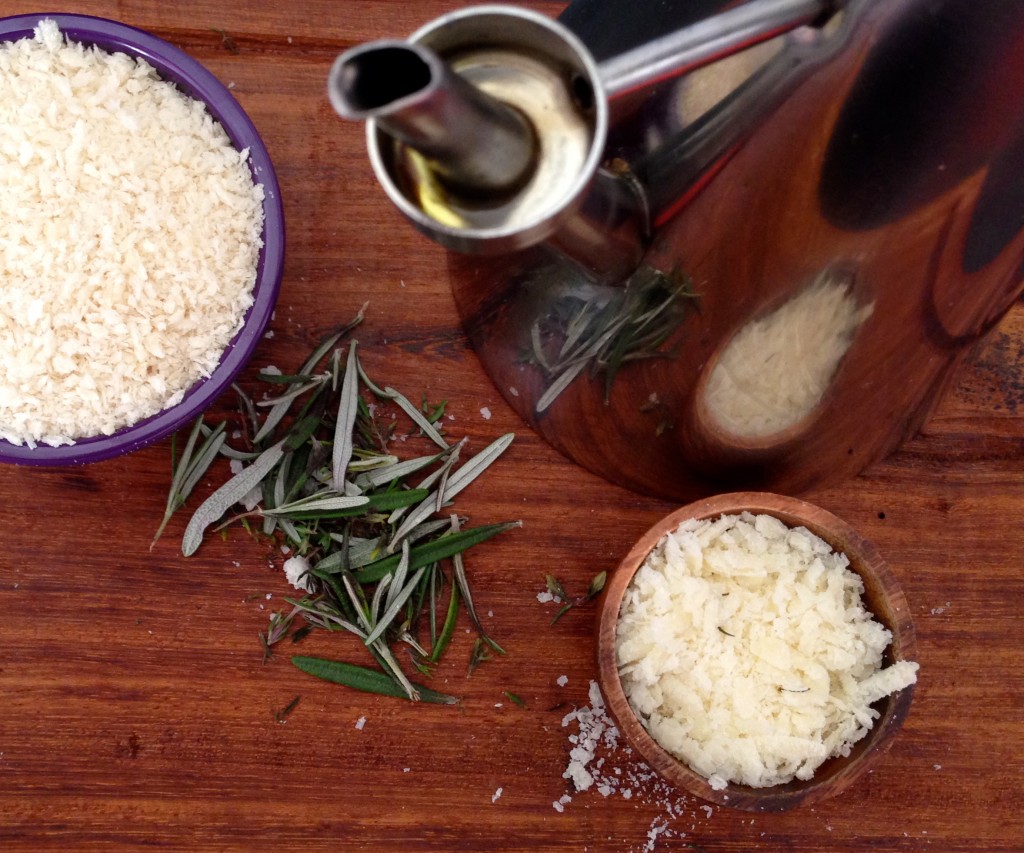 How was your Thanksgiving? Are there special dishes that only show up during the holidays? I'd love to know about it in the comments.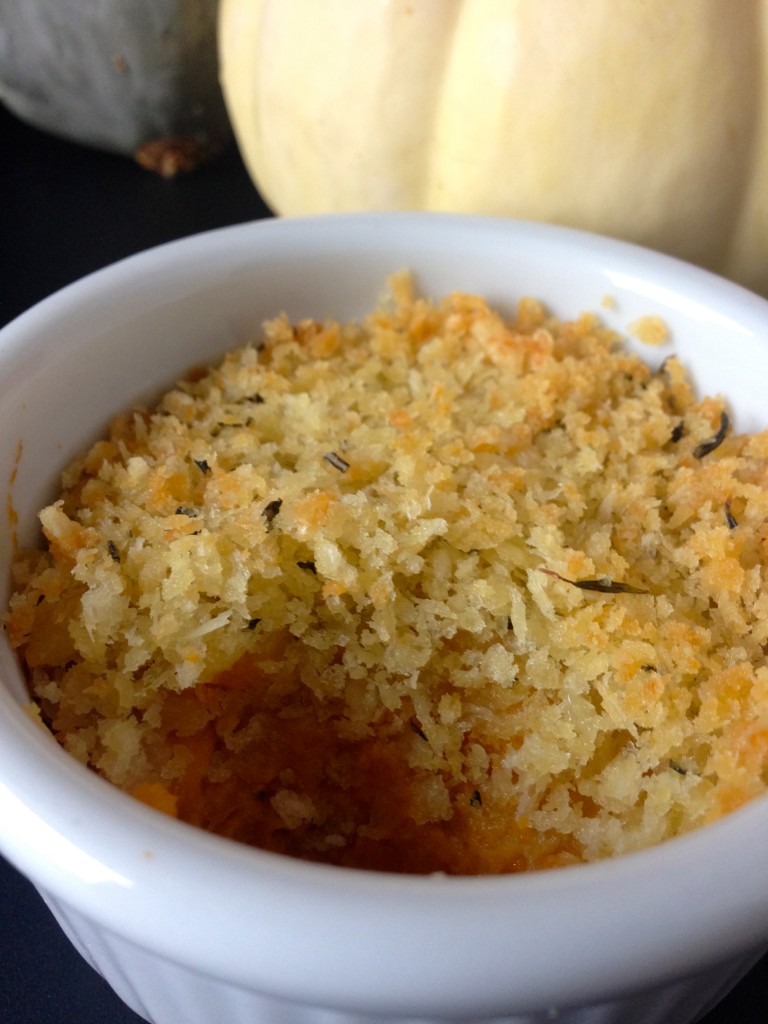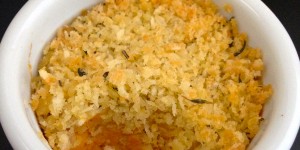 Roasted Butternut Squash Gratin
2013-12-03 16:00:53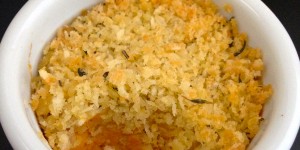 Serves 8
Ingredients
2 pounds peeled, seeded and diced (1½ inch cubes) butternut squash
4 tablespoons olive oil, divided
1 teaspoon kosher salt
4 sprigs fresh thyme, stems removed
2 sprigs fresh rosemary, chopped
Ground white pepper, to taste
½ cup grated Parmigiano-Reggiano, Gran Padano or Pecorino Romano
1 cup panko breadcrumbs
¼ cup half and half
¼ cup chicken or vegetable broth
Instructions
Preheat oven to 400° F. In a large bowl, toss squash with 2 tablespoons olive oil, salt and ½ the thyme and rosemary. Season with pepper to your taste.
On a large rimmed baking sheet lined with parchment (unless you like scrubbing baking pans), spread squash mixture in one layer placing any larger pieces along the edges to cook evenly. Bake for 30-35 minutes until edges have browned. Squash does not necessarily have to be thoroughly cooked, as it will bake again. Remove from oven and allow to cool slightly.
While squash is roasting, make the breadcrumbs
In a small bowl combine breadcrumbs, remaining thyme, rosemary and ½ the grated cheese. Drizzle with remaining 2 tablespoons olive oil and coat crumbs evenly. Set aside.
In a food processor carefully place roasted squash, half and half, broth and remaining cheese and herbs. Puree mixture until smooth. In my food processor, it took a full minute. If using a hand mixer or hand blender, this will take slightly longer. You're looking for a smooth and thinner mashed potato texture. If too thick, add a tablespoon of water.
Pour mixture into a greased 8 x 8 square glass or ceramic baking dish and spread evenly. Tap the pan gently against the counter to remove any air pockets. Sprinkle breadcrumbs over squash to coat entire mixture all the way to the edges. Believe me these will brown beautifully.
Bake for 20 minutes or until breadcrumbs are golden brown. Remove from oven and cool for 5 minutes. Enjoy!
Notes
The puree can be prepared up to two days in advance. When ready to bake, add breadcrumbs. Ramekins can also be used for individual servings and baked for 15-20 minutes.
Kitchen Nomad http://kitchennomad.com/