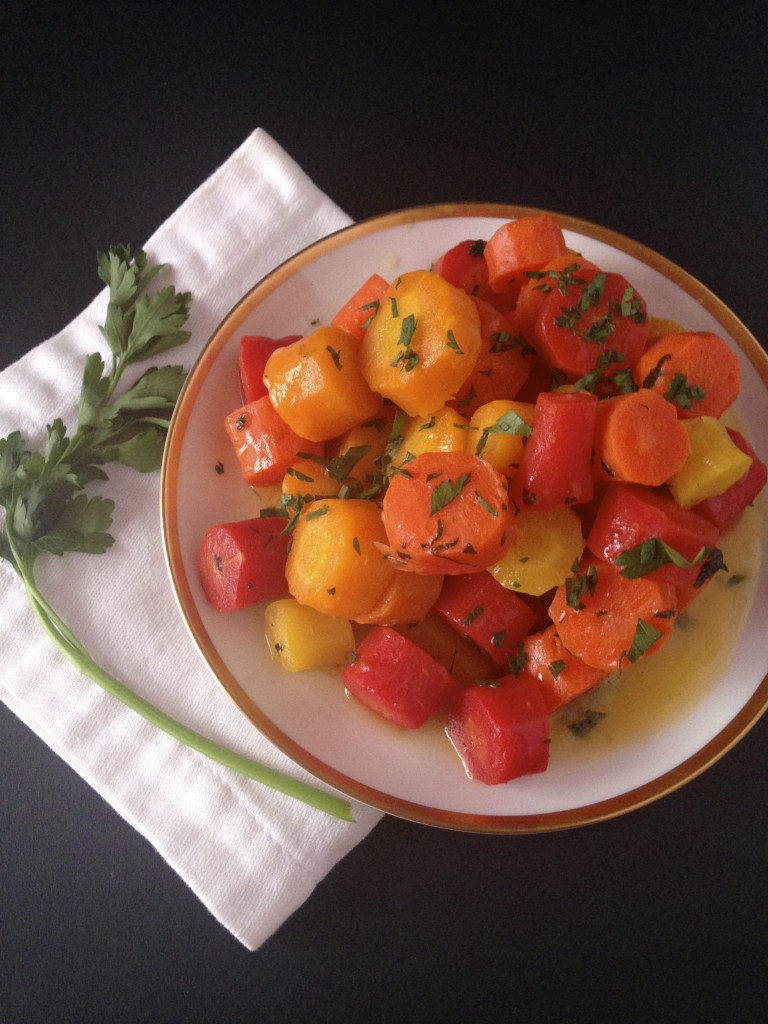 Sweet food should be relegated to dessert in my humble opinion. I don't mind salt in my dessert, but don't pair fruit in any form with my savory dish. The same goes for vegetables; I'm apt to choose fennel or spinach over corn or carrots any day. There's just something candy-like and cloying I find unappealing about pineapple on pizza, mandarin oranges in salad and yams under a sheet of marshmallows. Don't judge me for loving salt, it just means I'm well-preserved.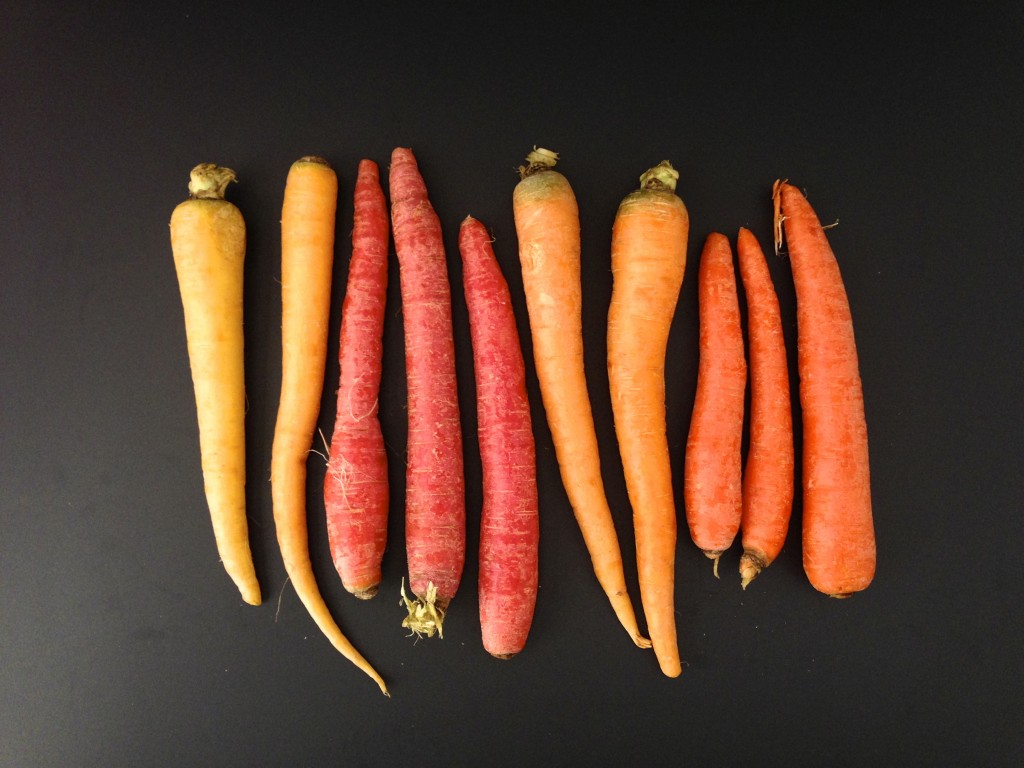 On the other hand, I love Michael Ruhlman. He's done what I wish I could have and continues to inspire me in the kitchen as a home cook. He's the only person who could convince me to reattempt a sweet vegetable recipe. When I read his article on the technique for glazed vegetables, I knew I would have to try the carrots. Liberally using butter, detailing the importance of pan size and referring to "the crackle" was poetry to me. Swoon!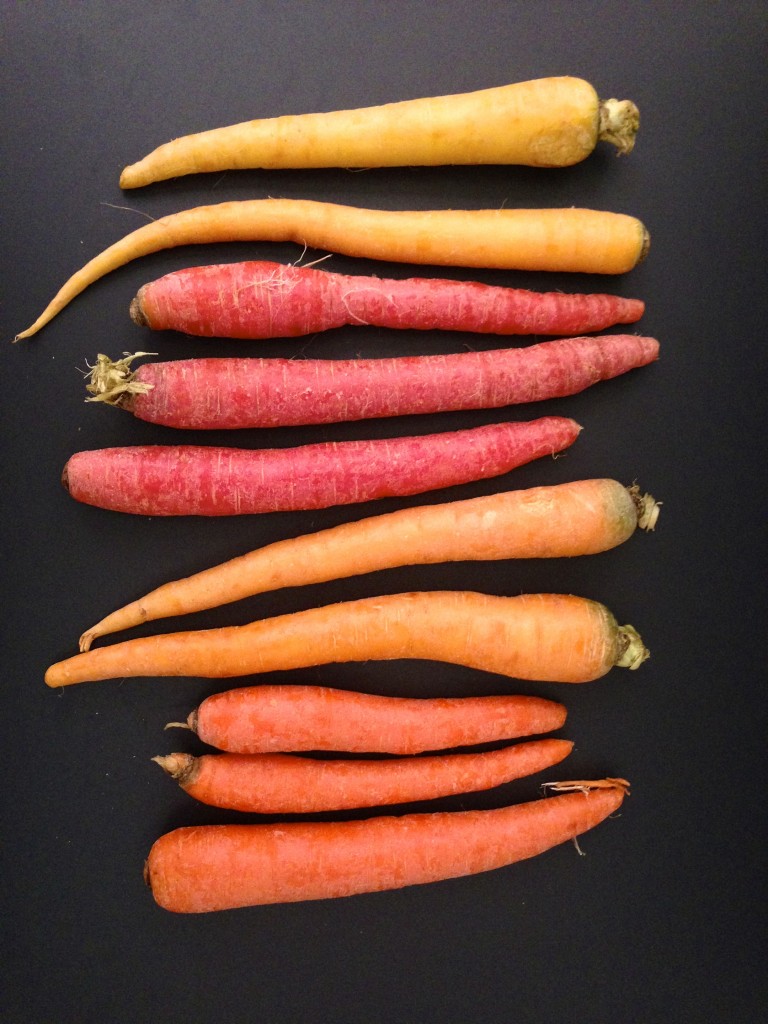 I tried Michael's recipe first at home because Papi is a close relative to bunnies so I knew there would be no issue finishing off the carrots if I didn't like them. I found gorgeous rainbow carrots at the farmers market and did them up. To my utter surprise, they weren't saccharine sweet. I tried a second and third round for the holidays, and they were a hit all around. Michael had uprooted my preconceived notions of glazed carrots.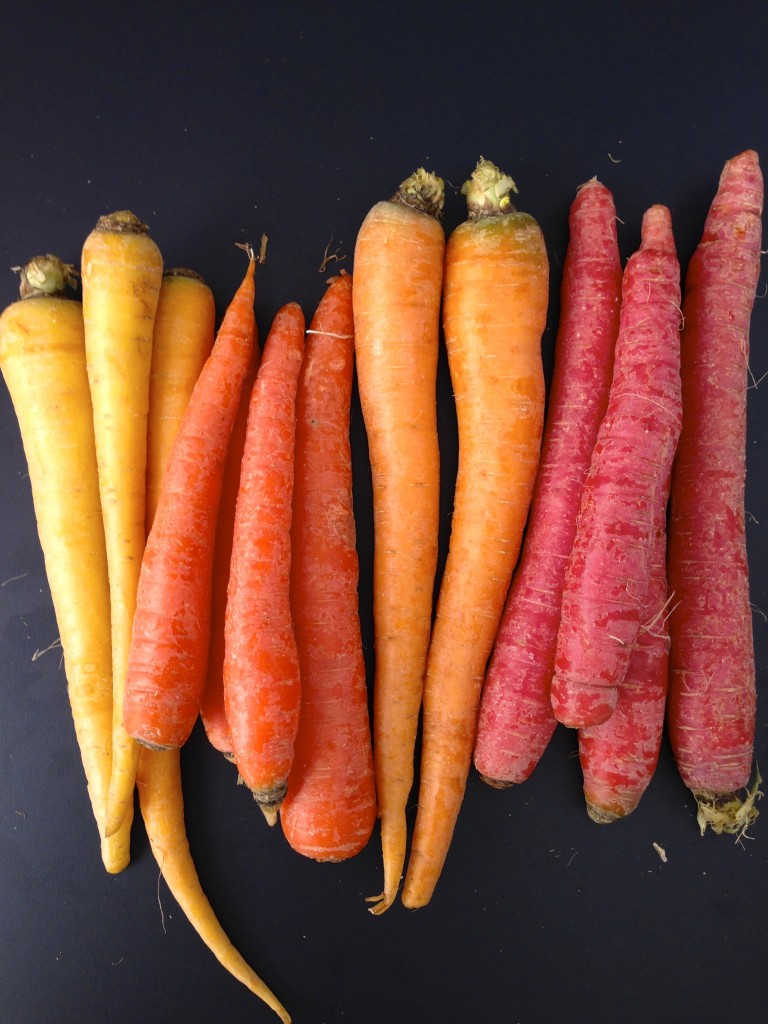 Now that Easter is around the corner, I've realized this is a simple and easy side dish plus colorful to boot (or should I say root!) so it's likely to make an appearance at my Easter celebration. Because I tend to keep parsley on hand more than fresh tarragon, I substituted it in the recipe easily.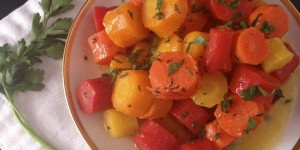 Glazed Carrots
2014-04-08 19:45:56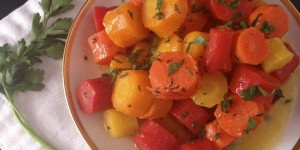 Serves 4
Ingredients
1 pound carrots, washed, peeled and cut into 1/2-inch rounds (about 2-1/2 cups)
3 tablespoons unsalted butter
1-1/2 teaspoons organic pure cane evaporated sugar or granulated sugar
Kosher salt, to taste
2 tablespoons finely chopped fresh parsley or tarragon
Instructions
Arrange the sliced carrots in an 8-inch wide, 3-to 4-quart saucepan. Add the butter, sugar, a sprinkle of salt and enough water to barely cover the carrots (about 2 cups). Bring the carrots to a boil over high heat.
Cook over high heat, occasionally shaking the pan until the liquid is reduced to a syrupy consistency, about 10 minutes. The carrots should be tender, but if the glaze is done before the carrots, add about 1/4 cup water and continue to cook. If the carrots are done first, remove them and boil the liquid until syrupy.
Lower the heat to medium low adding the parsley and tossing to combine. Season to taste with salt and serve.
Notes
After a few times you will know exactly how much water you need, but I start with 1-3/4 cups and slowly add more as needed depending on the texture of the carrot midway through cooking.
I found these cooked best in a high sided sauté pan than a more open skillet or fry pan.
Adapted from Michael Ruhlman, Fine Cooking
Kitchen Nomad http://kitchennomad.com/