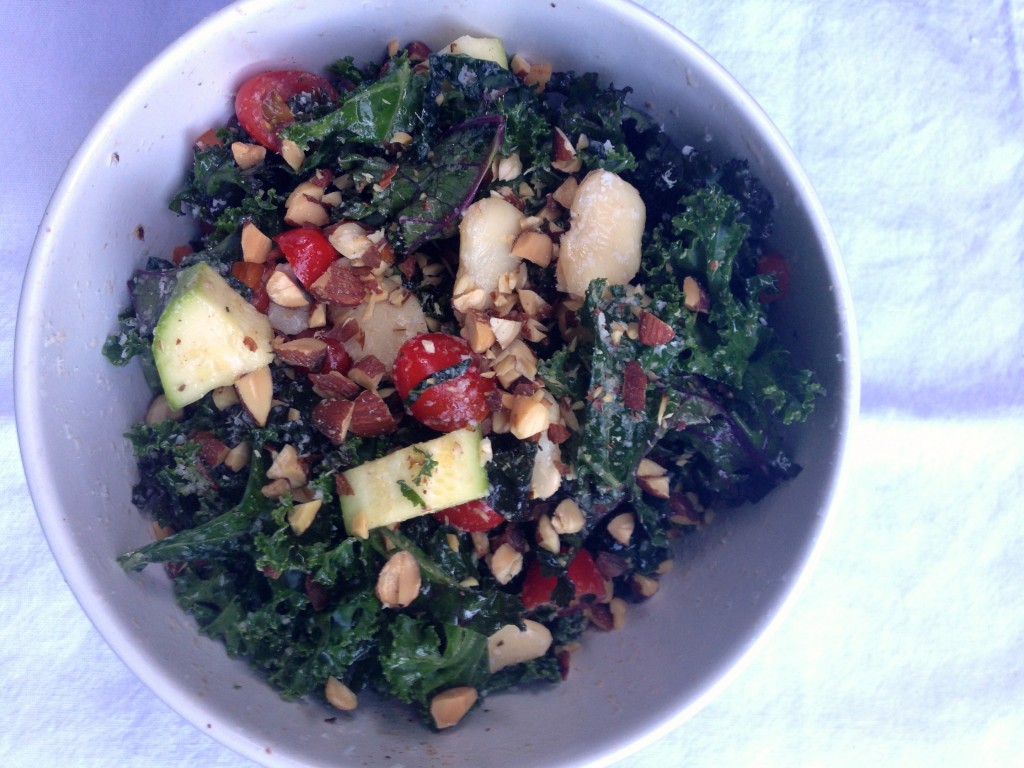 I rarely go out for lunch. I don't skip meals. However, I don't like to spend money on a cold, processed deli sandwich I could make better at home. For me to dish out ten bucks, the lunch option has to be quite tasty. I have two restaurants I frequent on the rare occasion I venture outside, but aside from those I make my own lunch. That was until I stumbled into Hannah's Bretzel.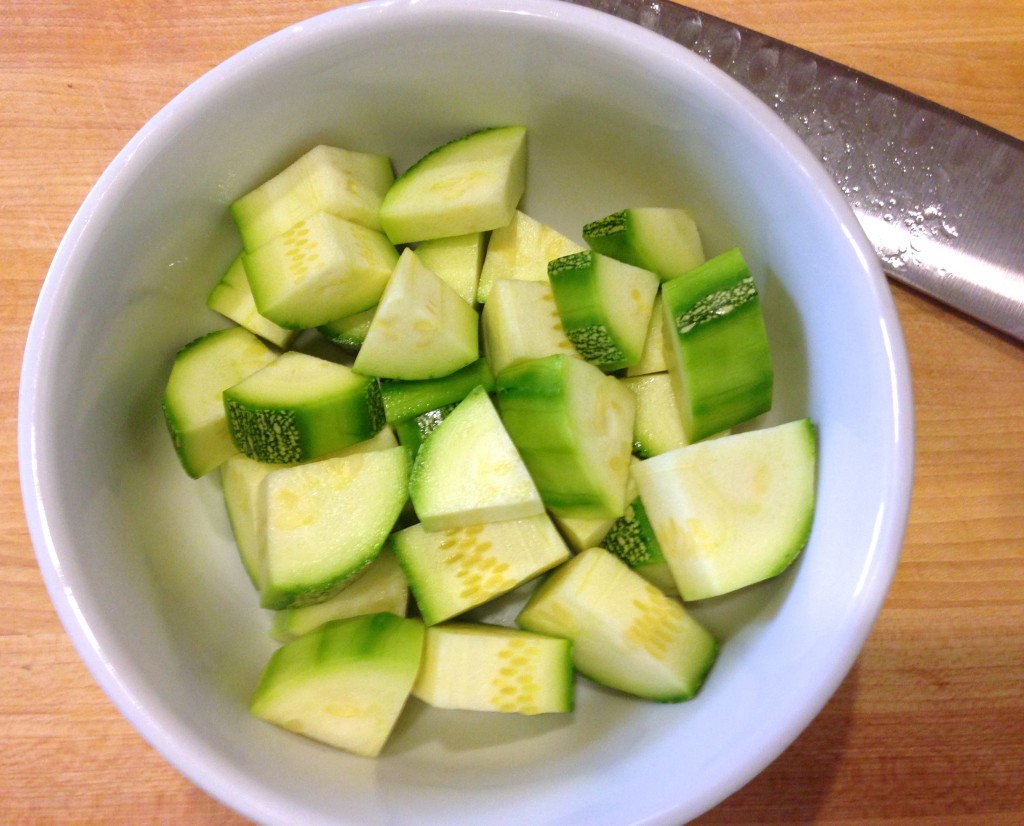 The first time I walked into Hannah's Bretzel the aroma of fresh, bread baking transported me to my little German village's bakery. An array of imported chocolate bars and European treats solidified this place would be a new lunch hangout. I don't know if it's the chocolate wall, modern design or variety of organic ingredients that attracted me initially, but I've returned several times.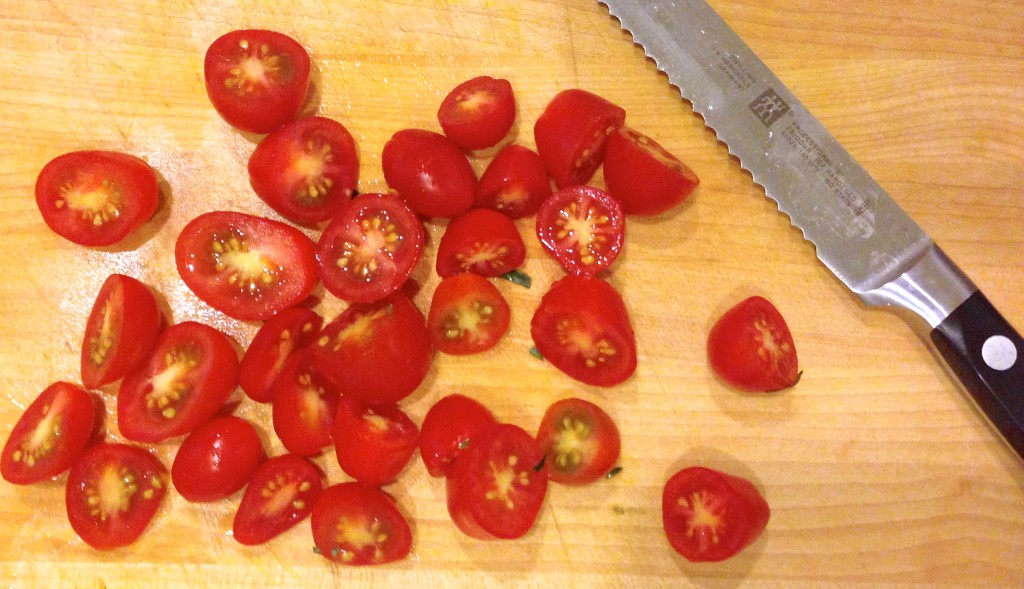 One thing I particularly enjoy about Hannah's Bretzel are the soup and salad options. Typically, I yawn at most choices offered by lunch spots. In this case, Hannah's makes it difficult for me to choose. On a recent visit, I had a hearty, lentil soup and white bean and kale salad. I could not stop thinking about the salad and even took a picture of it to replicate the recipe at home. For those who know me, I'm not really a salad-eating gal. But I do enjoy greens, crunch and salt.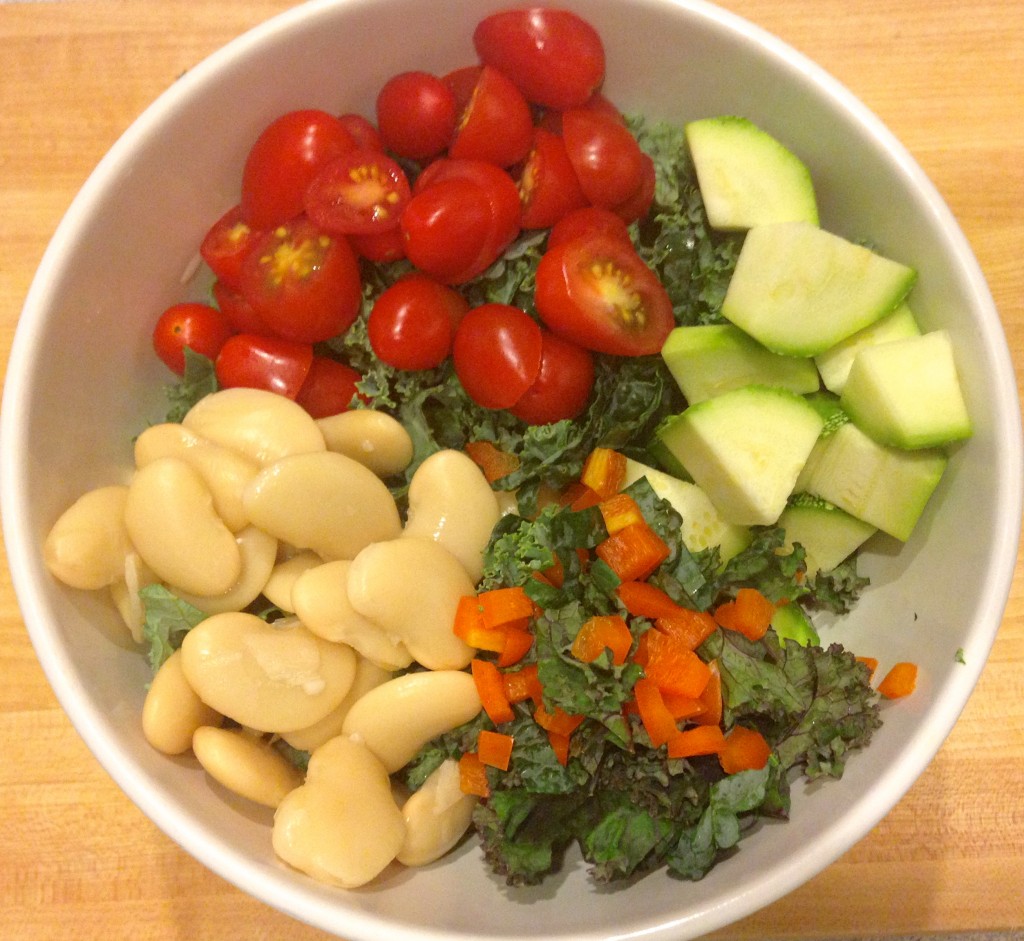 After a few attempts, I came up with this recipe. The smoky almonds and salty pecorino add depth and robust flavor, perfect for the cooler weather.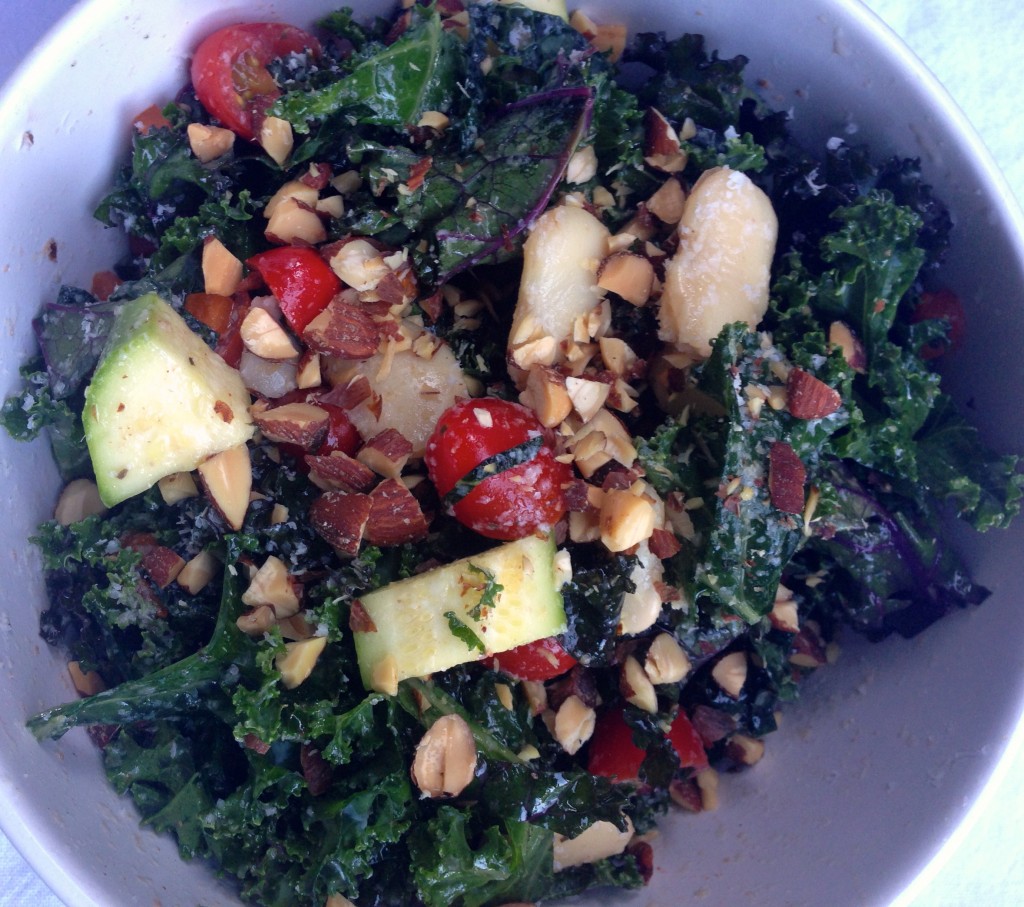 Hannah's Bretzel, you've won my lunch money…and you didn't even have to beat it out of me.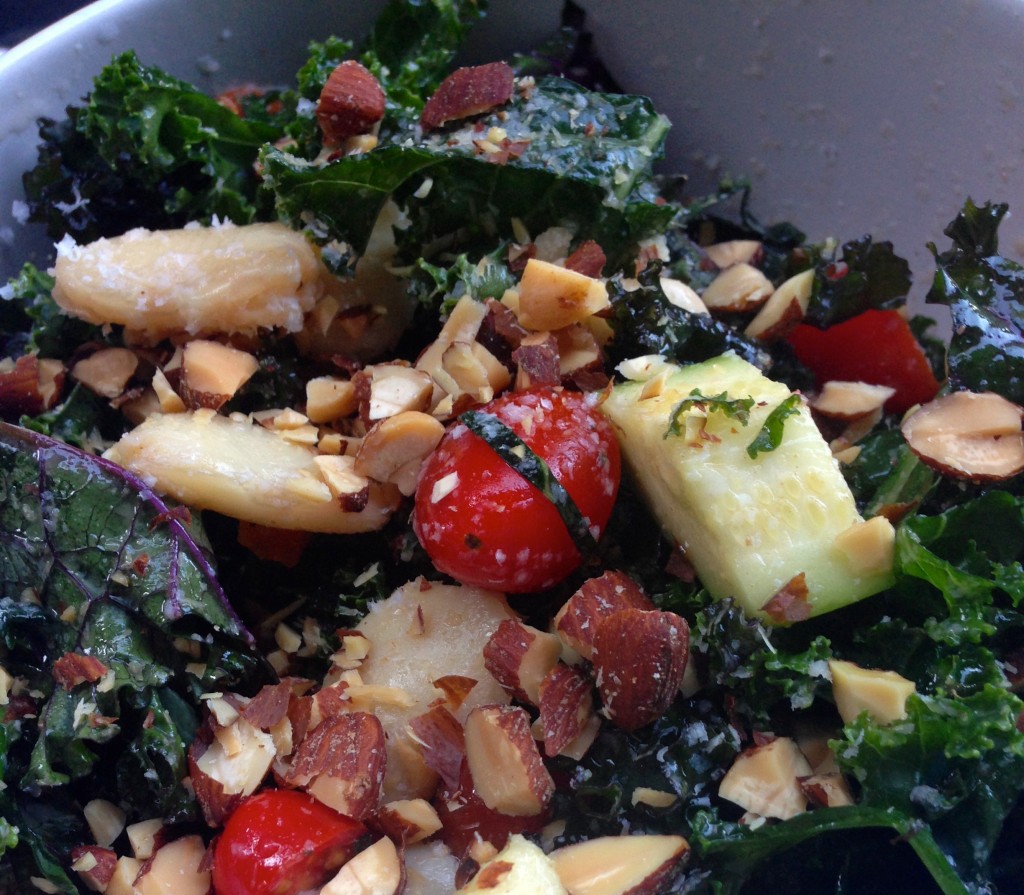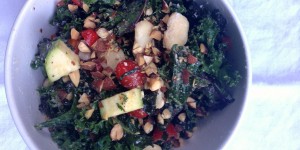 Kale, White Bean and Zucchini Salad
2013-10-08 15:26:40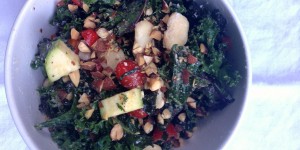 Serves 2
Ingredients
4 cups tightly packed, coarsely chopped curly or dinosaur kale, washed and stems removed
3 tablespoons balsamic vinaigrette
2 tablespoons grated pecorino
1 medium zucchini, cut into bite size chunks (about 1 cup – 1 ½ cups)
½ cup of drained, rinsed white beans, such as cannellini or butter beans
½ cup cherry tomatoes, each sliced in half
2 tablespoons finely diced orange, red or yellow bell pepper
2 tablespoons chopped smoked almonds
Instructions
In a large bowl, toss kale, vinaigrette and pecorino to evenly coat the leaves. Divide mixture between two bowls.
Top each portion with remaining ingredients, dividing evenly.
Serve immediately.
Notes
Kale can be tossed with dressing a day in advance. Add remaining ingredients just before serving.
Kitchen Nomad http://kitchennomad.com/