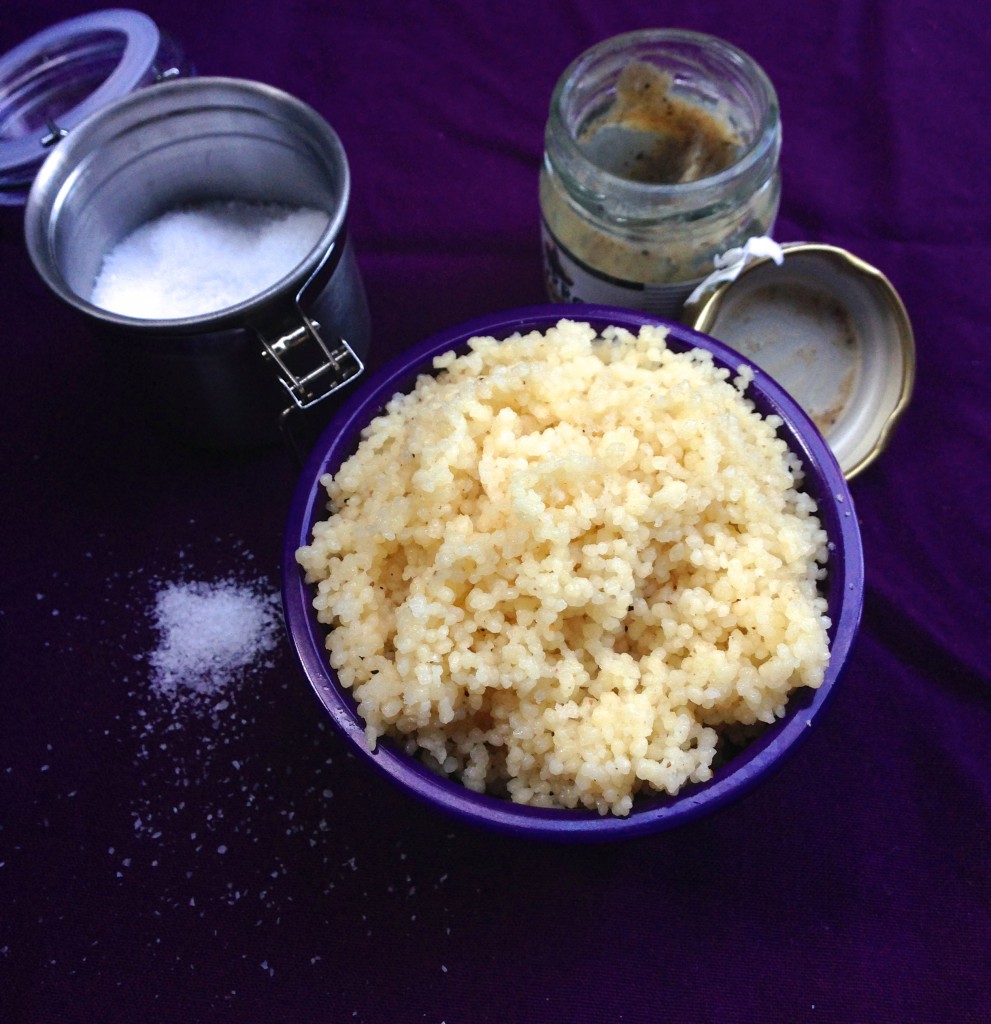 Last week I mentioned there are times I'm too busy to cook every night. However, I do enjoy a home cooked meal even if I don't make it myself. Then there are dishes that are so easy to throw together I have no excuse but to spend the few minutes preparing them instead of the alternative…a bowl of cereal or heating up a tasteless frozen dinner. Truffle couscous is just that dish.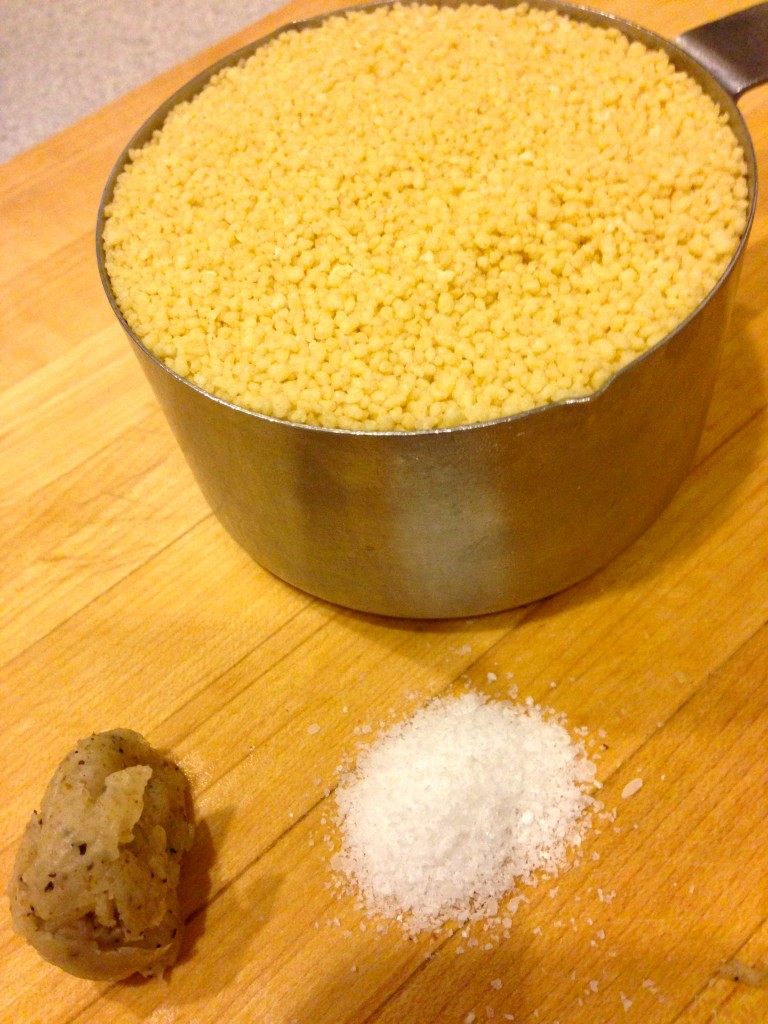 I've extoled the virtues of truffle salt and truffle butter before, but combining them blows my mind like the iPhone 5 finally having the headphone jack on the bottom. With two simple flavor components, I can up the ante on plain couscous and make a splendid side dish in just minutes. Because October is National Pasta Month, it's perfect for this time of year!
Weeknight cooking does not get any easier than this. So simple, makes me feel like a baller.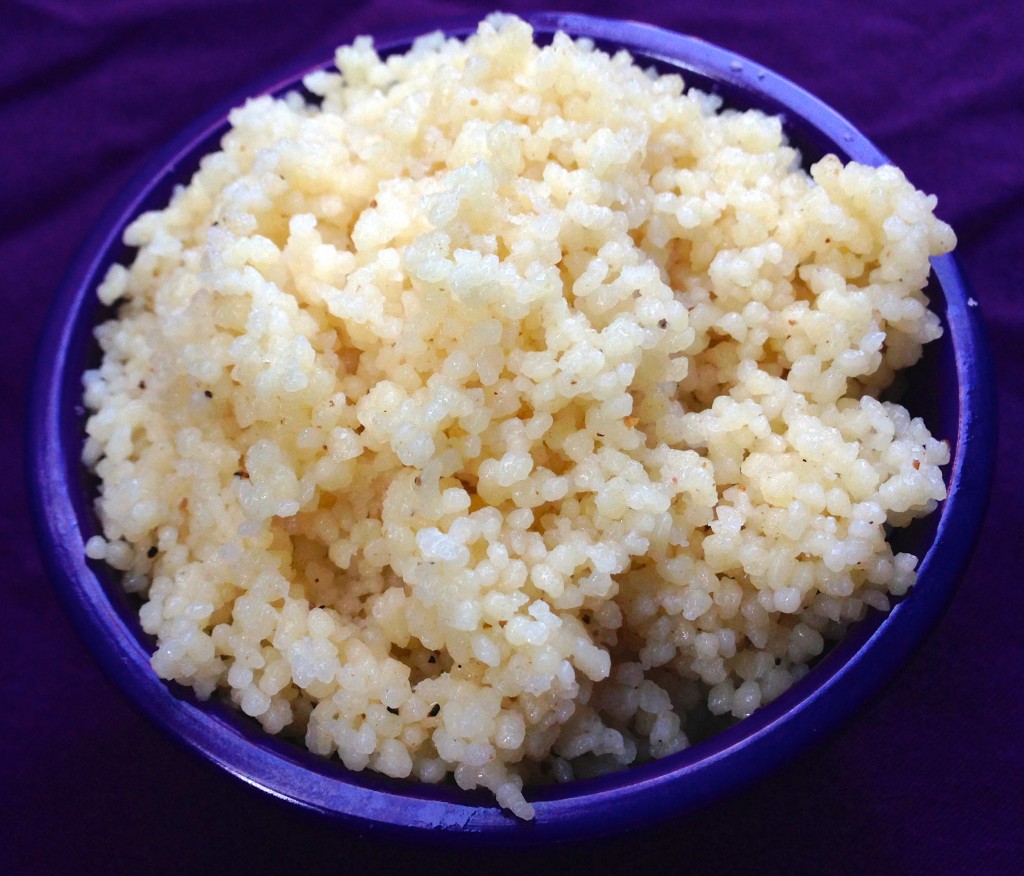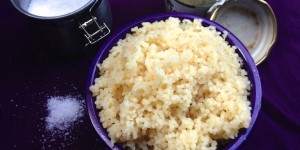 Truffle Couscous
2013-10-22 15:35:57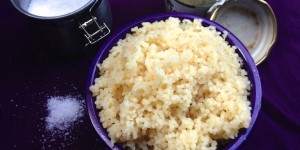 Serves 3
These fluffy grains of pasta are heightened with traces of truffle worthy enough to accompany a beef or fish filet to enhance its earthy undertone. Using chicken or vegetable broth in place of water adds another dimension, but be sure to reduce the amount of salt to compensate.
Ingredients
1 ½ cups water
1 cup dried couscous
¼ teaspoon kosher salt
¾ teaspoon truffle salt
1 tablespoon truffle butter
Instructions
In a medium pot, bring water to boil over high heat. Stir in couscous, salts and butter. Cover and remove from heat. Let stand until all liquid is absorbed, about 5 minutes.
Remove lid and stir couscous to ensure everything is well combined and fluff with a fork. Taste for seasoning and adjust, if needed.
Truffle flavor intensifies as the couscous cools.
Notes
Regular couscous and Israeli couscous cook very differently. If using Israeli couscous, you'll have to boil the couscous covered for 10 minutes to ensure the pearls are fully cooked and then drain any excess water before adding the salts and butter.
Kitchen Nomad http://kitchennomad.com/